Cursive Announce Surprise Album Get Fixed, Share Single "Stranded Satellite"
Photos by JP Davis
Music
News
Cursive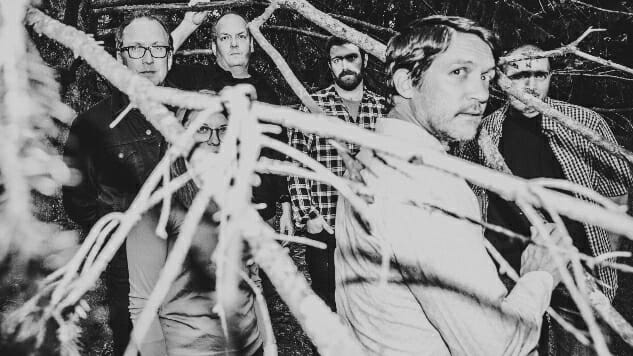 The enduring angst of the pioneering indie-rock group Cursive has carried them onward to release another collection of songs more than 20 years into their formation. The Omaha group have announced their latest album, Get Fixed, along with the release of a fourth and final single, "Stranded Satellite," before its release in a little over a week.
While preceding singles from the forthcoming project have provided an array of varied musical approaches, "Stranded Satellite" stands out as the most aggressive track from the bunch. Tim Kasher's lyrics are filled with self-inflicting reflections, singing, "I've been abandoned, I do it to myself / I've got this habit of making heaven hell." While the song never fully explodes, it maintains a consistent tension that threatens to come unglued with each sharp accent.
The sessions that formed the majority of songs across Get Fixed happened concurrently with the recording of their last release, 2018's Vitriola. While the project was originally intended to be a double album, they began to realize they had too many ideas to trim down to one release—so they split it in half. A year out from their initial recordings, Cursive hit the studio again to record some new songs and strengthen others—this time with a new drummer, Pat Oakes. Though the singles so far have taken a similar shape to those on Vitriola, Kasher explains in a digital letter the group's intention to give their next release its own stage:
In certain ways, they may forever be considered companion pieces, but Get Fixed feels as though it's been emancipated from the Vitriola session: the extra care and attention it received has helped it develop an identity very much its own. These songs of anger, frustration, helplessness and loss feel more poignant to us now than even a year ago — we're thrilled to finally introduce them to our world.
Get Fixed is set for release next Friday, Oct. 11, on Cursive's own label, 15 Passenger Records. The album is available for preorder on the group's Bandcamp. Following the release, Cursive will head out to tour with Against Me! You can listen to "Stranded Satellite" and Cursive's 2008 Paste performance below, and find their album details and tour dates further down.
Get Fixed Album Art: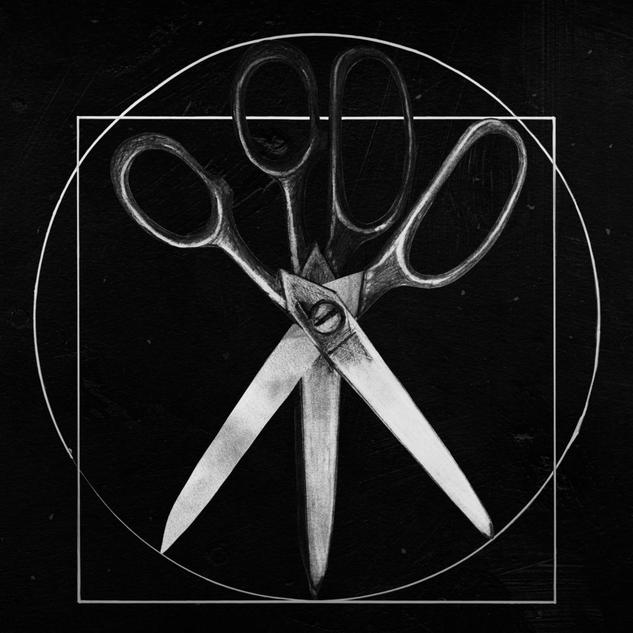 Get Fixed Tracklist:
01. Vultures
02. Barricades
03. I Am Goddamn
04. Stranded Satellite
05. Marigolds
06. Horror Is A Human Being
07. Black Hole Town
08. Look What's Become Of Us
09. Get Fixed
10. Content Conman
11. What's Gotten Into You?
Cursive Tour Dates:
October
18 – Sayreville, N.J. @ Starland Ballroom*
19 – Sayreville, N.J. @ Starland Ballroom*
20 – Philadelphia, Pa. @ First Unitarian Church
21- Brooklyn, N.Y. @ Saint Vitus (SOLD OUT)
22 – Boston, Mass. @ Royale*
23 – Boston, Mass. @ Royale*
24 – Baltimore, Md. @ Rams Head Live*
25 – Baltimore, Md. @ Rams Head Live*
November
07 – St. Louis, Mo. @ Delmar Hall#
08 – Memphis, Tenn. @ Hi-Tone#
09 – Lexington, Ky. @ The Burl#
10 – Nashville, Tenn. @ Exit In#
12 – Carrboro, N.C. @ Cat's Cradle#
13 – Atlanta, Ga. @ Masquerade#
14 – Jacksonville, Fla. @ Jack Rabbits#
15 – Tampa, Fla. @ Crowbar#
16 – Miami, Fla. @ The Ground#
17 – Orlando, Fla. @ The Social#
18 – Pensacola, Fla. @ Vinyl Music Hall#
19 – New Orleans, La. @ Republic NOLA#
20 – Houston, Texas @ Satellite#
21 – McAllen, Texas @ Cine El Rey#
22 – Austin, Texas @ Mohawk#
23 – Dallas, Texas @ Trees#
(* supporting Against Me!)
(# Cloud Nothings and The Appleseed Cast support)