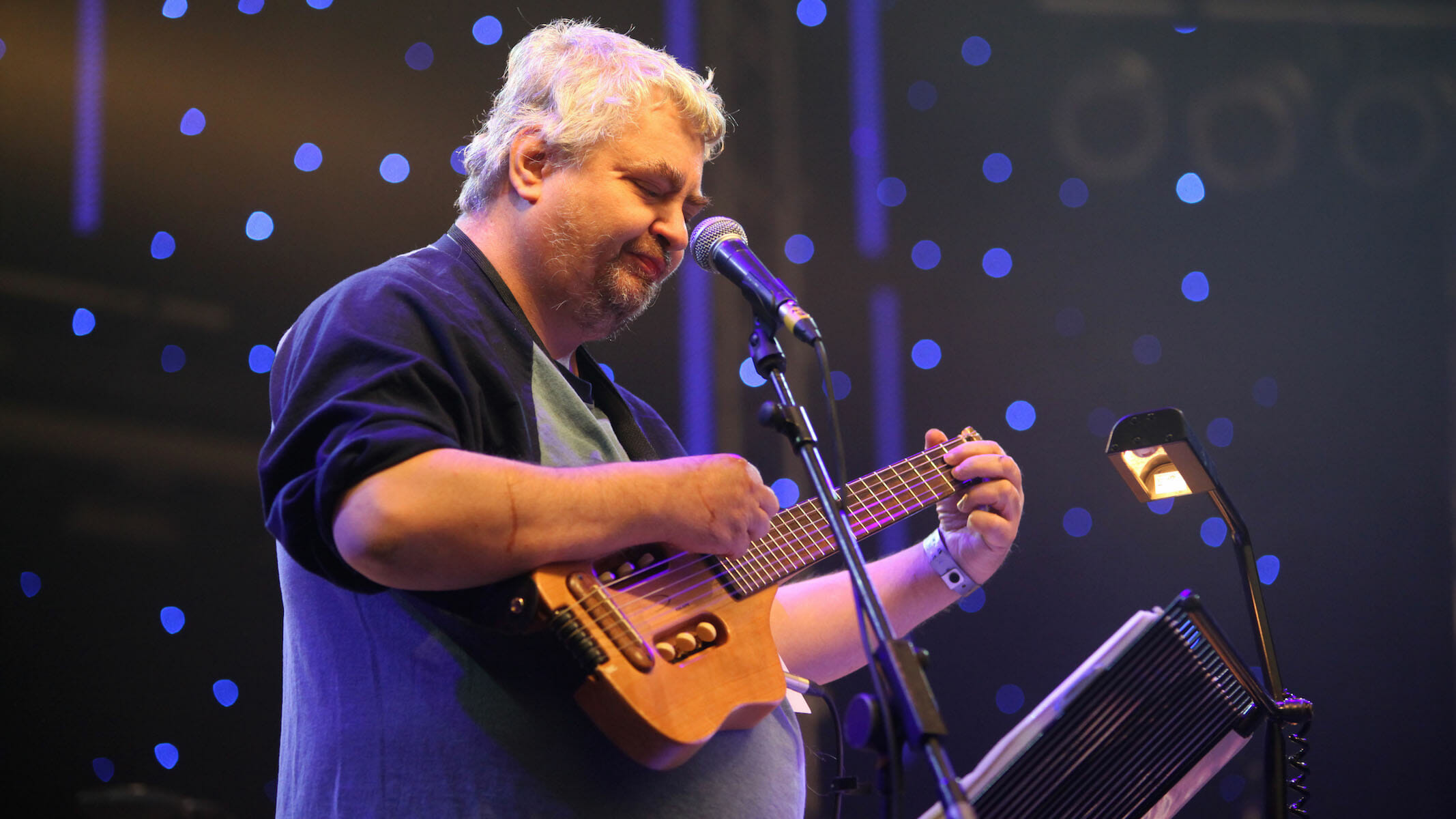 Daniel Johnston, a freak-folk pioneer, beloved cult singer/songwriter and visual artist, died Tuesday of a heart attack, his former manager Jeff Tartakov confirmed to The Austin Chronicle. He was 58 years old.
This news comes a year after Daniel's sister Margy Johnston spoke to the Chronicle about his recent health decline, which included a hospitalization.
An icon in the Austin music scene, Johnston drew fans in high places. Kurt Cobain once wore a Daniel Johnston T-shirt onstage during the 1992 MTV Video Music Awards, and his songs have been covered by everyone from Pearl Jam to Sufjan Stevens. Before he eventually signed to Atlantic Records, he made a name for himself in the '80s and '90s as a DIY musician who could write the hell out of a lo-fi song. He was also a visual artist who drew comics. In 2017, he retired from touring.
Many artists, critics and celebrities, including The Mountain Goats, Judd Apatow and Beck, were quick to share their thoughts and memories about Johnston on Twitter:
Those early DJ tunes meant a lot to so many of us. "Walking the Cow" was also a favorite of mine, along with "Keep Punching Joe," whose lyrics reference "Walking the Cow." Rest well Daniel Johnston, you sure earned it. https://t.co/KVGvW210yB

— The Mountain Goats (@mountain_goats) September 11, 2019
So sad to hear of the death of the great Daniel Johnston. Here is a beautiful performance of his which makes me cry every time. Swell season + Daniel Johnston – Life in vain – HD-ACL – with lyrics https://t.co/ELElWjpZ3P via @YouTube@Glen_Hansard@TheSwellSeason

— Judd Apatow (@JuddApatow) September 11, 2019
RIP Daniel Johnston https://t.co/y7ECMuX6Lr

— Beck (@beck) September 11, 2019
Dick Johnston, Daniel's older brother, remembered him in a statement from the family:
I always wanted Danny to feel like his own person, and in control of his own life. Since beginning to work and travel with him in about 2003, we gratefully were able to travel the entire globe for over a decade to get out before the fans. He was always, everywhere, warmly received and he at least knew he was well loved. Health issues have plagued us for years, I'm glad for the time we had.
Listen to Johnston's 2009 Daytrotter session below. Further down, find his performance of "Life in Vain" at South By Southwest that same year.