Hear David Bowie Perform Songs From Station to Station, Released 44 Years Ago Today
Image via Evening Standard/Getty
Music
Features
david bowie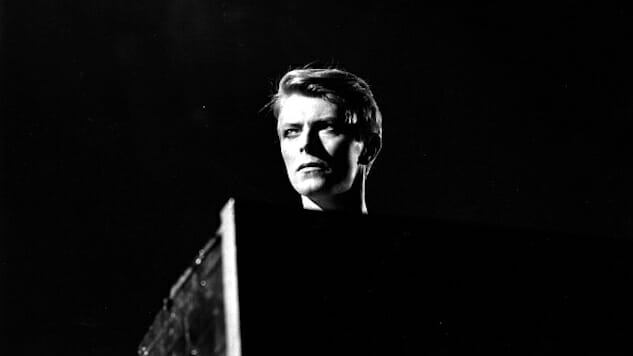 And thus, the Thin White Duke was born! On this day (Jan. 23) in 1976, David Bowie unveiled his latest persona on his 10th album Station to Station. The Thin White Duke was a pro-fascist, cocaine-fueled sociopath who dressed in a waistcoat—a pretty radical departure from Ziggy Stardust, the glam-outfitted alien rock star.
Read: How David Bowie Arrived at the Addled Splendor of Station to Station
Paste's Michael Salfino wrote of the six-track album, "it's so close to completely falling apart, yet not only holds together but soars." To celebrate the album's 44th anniversary, we're sharing audio from Bowie's 1976 tour at Nassau Coliseum in New York. You can hear Bowie perform the title track, "Word on a Wing" and "Stay" below.
Listen to David Bowie perform songs from Station to Station via the Paste vault.