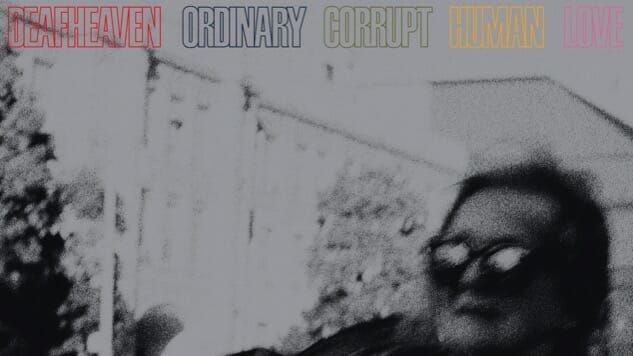 Daily Dose is your daily source for the song you absolutely, positively need to hear every day. Curated by the Paste Music Team.
For a black metal band, Deafheaven's sound often feel light and effortless. The San Francisco rockers' impressive blend of post-hardcore, screamo, and heavy metal achieves a surprisingly transcendent, almost revelatory quality, fueled by tight and aggressive rhythms and frontman George Clarke's raw, guttural shrieks.
Ordinary Corrupt Human Love, which follows 2015's New Bermuda and 2013's crossover hit Sunbather, is out July 13 via Anti-. Check out "Canary Yellow" below, which clocks in at over 12 minutes long. Opening with an airy and melodic vibe, the track soon explodes into perfectly controlled hard rock chaos.