Former Deerhunter Bassist Josh Fauver Dead at 39
Fauver played with Deerhunter from 2004 to 2012
Photo by Karl Walter/Getty
Music
News
Deerhunter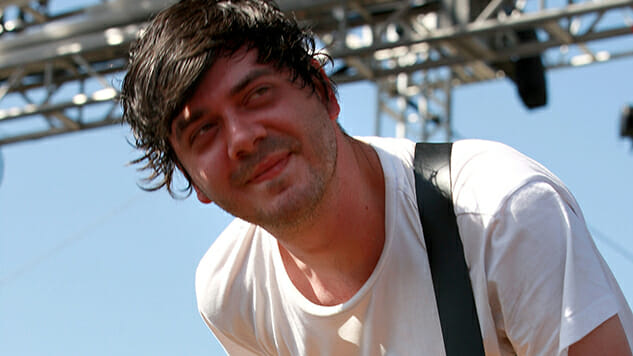 Josh Fauver, former Deerhunter bassist, died over the weekend. He was 39 years old.
"Very difficult times now," the band wrote in an Instagram post featuring a picture of Fauver. Fauver was also a member of various Atlanta-based bands, such as Electrosleep International, S.I.D.S. and his own solo project, Diet Cola. He ran a label called Army of Bad Luck.
Fauver joined Deerhunter in 2004 after the death of the band's original bassist, Justin Bosworth. He played on many of Deerhunter's most beloved records, appearing on their debut self-titled album, Cryptograms, Weird Era, Microcastle and Halcyon Digest. He left the band in 2012, shortly before they started recording Monomania.
Watch Fauver perform with the band in 2009 below, and listen to him on the band's 2007 Daytrotter Session further down.