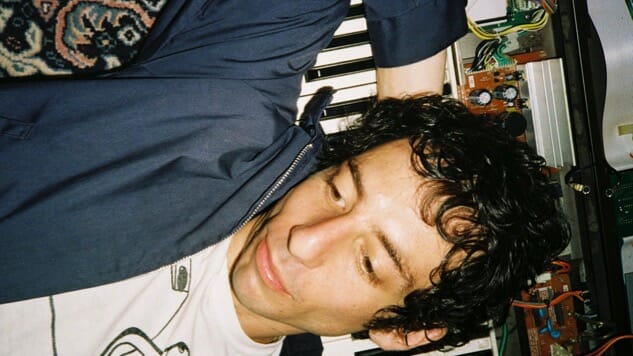 Daily Dose is your daily source for the song you absolutely, positively need to hear every day. Curated by the Paste Music Team.
Eyes of Love is the eclectic experimental project of Brooklyn-based songwriter Andrea Schiavelli. To help him craft his intriguing mix of pop, punk, and instrumental arrangements, Schiavelli formed a band with some of New York's most skilled underground musicians: Lily Konigsberg (Palberta, Lily and Horn Horse), Sammy Weissberg (The Cradle, Sweet Baby Jesus) and Paco Cathcart (The Cradle, Shimmer).
Eyes of Love's debut full-length, End of the Game, is out Aug. 17 via Wharf Cat Records. "Homeowners," the record's opening track, is a wobbly masterpiece of taut, post-punk guitars, pulsing rhythms, and earworm melody. Schiavelli says: "I wrote the song in my head at 4am walking through downtown Brooklyn on the way home from work as a sound engineer. At the time I was reading a lot of JG Ballard shorts. I was obsessed with the inner state of rocking out that can take whatever external form. Like air guitar or something doesn't actually have to generate sound to be potent."
Listen to "Homeowners" below, and preorder End of the Game right here.