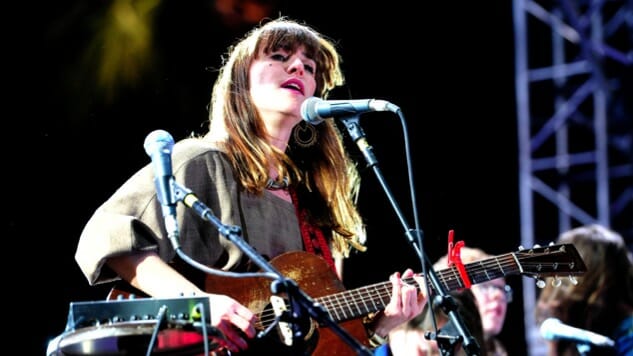 One, two, three, four, Feist's got a brand new album in store.
It's been almost six years since the indie-folk artist released her last album, Metals, but that will change next month when the Broken Social Scene member drops Pleasure through Universal on April 28.
There aren't any singles out for the album yet, but label notes call Pleasure "an exploration into emotional limits," encapsulating "loneliness, private ritual, secrets, shame, mounting pressures, disconnect, tenderness, rejection, care and the lack thereof."
In addition to Pleasure, Feist will appear on the new Broken Social Scene album that's due out sometime this summer.
Below, check out the tracklist for Pleasure and enjoy the still-cinematic cut for "How Come You Never Go There" from the aforementioned Metals.
Pleasure Tracklist:
01. Pleasure
02. I Wish I Didn't Miss You
03. Get Not High, Get Not Low
04. Lost Dreams
05. Any Party
06. A Man Is Not His Song
07. The Wind
08. Century
09. Baby Be Simple
10. I'm Not Running Away
11. Young Up