Want to Join Fleet Foxes? They Need a String Player.
If You Can Play a Stringed Instrument and Sing Well, You're in Luck
Photo by Daniel Boud
Music
Features
Fleet Foxes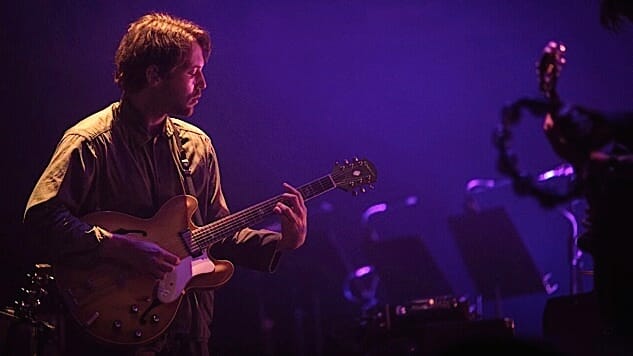 Fleet Foxes just kicked off their first world tour in six years in support of their forthcoming album, Crack Up. That included a four-night run at the Sydney Opera House that we were lucky enough to attend and review. But it seems the lineup isn't exactly complete.
On Wednesday, lead Fox Robin Pecknold took to Instagram apparently to recruit a new touring member, saying the band is short one string player with excellent pipes.
"If you play a string instrument (violin / viola / cello) and sing great and want something to occasionally do for two years hmu," he wrote.
In a separate post Wednesday (this one on the band's account), Pecknold revealed that Fleet Foxes will tape an episode of Live from the @ArtistsDen on June 12. Fans can enter to win tickets by going to artistsden.com/fleetfoxes. The band doesn't have a New York date booked in June, but they'll be coming through town for two shows at Celebrate Brooklyn! in August.
Crack Up, Fleet Foxes' third full-length album and first since 2011's Helplessness Blues, is set for release June 16. They've already teased some new music, which you can find here.
And while you're here, check out our ranking of the 20 Best Fleet Foxes Songs, which will probably change after June 16.