Listen to Foxygen's Latest Seeing Other People Single, "Work"
Photo by Nicky Giraffe
Music
News
Foxygen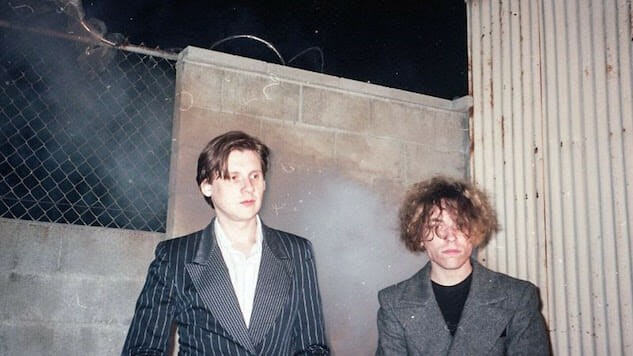 Sam France and Jonathan Rado's eclectic pop group Foxygen have shared a new single, "Work," ahead of their forthcoming album Seeing Other People, due out April 26 via Jagjaguwar. They're not kidding when they say it's "an album of singles," as this new track's grooving chorus is irresistible.
"Work" takes a funkier approach to discussing the rockstar lifestyle than previous releases like the synth-filled "Face the Facts" and brooding lead single "Livin' a Lie." This newest track sounds more like, as France has thrown out before (and asked cheekily not to be quoted on), "Kanye West producing John Mellencamp."
Listen to "Work" below, then check out a throwback 2013 performance of "Shuggie" from the Paste archives.