Friendship Take a Tour of Philly in Their New Video For "If You See My Beloved"
Images via Jon Appel, Orindal Records
Music
News
Friendship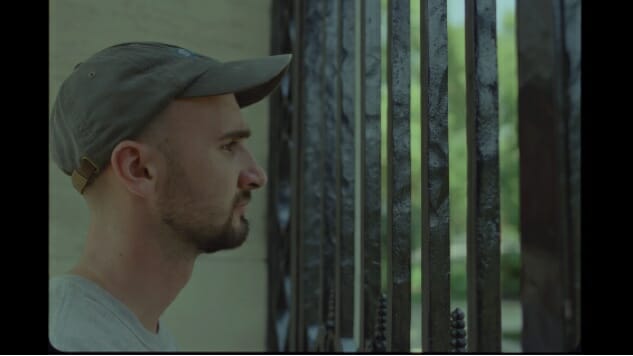 When it's you and your beloved's mutual day off—and it's raining. That's the feeling at the core of the Friendship song "If You See My Beloved" off of their album Shock Out of Season, which came out last month. The Philly-based band has just released a video for the song that features frontman Dan Wriggins taking a tour of Philly, from the van to the cemetery to the SEPTA to some swan boats. The video, directed by Jon Appel and filmed by Matt Figler, focuses on the stories of passersby more so than the aforementioned beloved, wherever that beloved may be. Maybe what's beloved are the ethereal sounds, sights, and all-encompassing whiffs of Cheez whiz and garbage and whiskey that are Philly.
For those unfamiliar: Friendship is a band based in Philadelphia that's been dubbed "alt" or freak folk by some, experimental by many. Their sounds range from lo-fi DIY, to rambling lyrics that rival The Mountain Goats. Comparisons aside, Wriggins' lyrics are all at once deadpan and sentimental, delivered with an attention to wordplay and an apprehension that keeps you on your toes.
Perhaps Friendship have flown (relatively) under the radar for so long because when you google "friendship band," out pours a torrent of information on how to make a friendship bracelet. "If it don't bother you, then it don't bother me," as Wriggins sings.
Watch "If You See My Beloved" in the player below.