Watch Grimes' New "Idoru" Video, Complete with Aggressive Pastels and Anime
Images courtesy of Grimes/4AD
Music
News
Grimes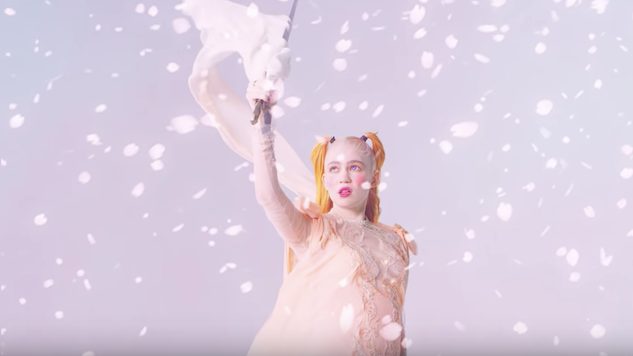 Grimes' fifth album Miss_Anthropocene was released a week ago, nearly five years after her previous album Art Angels. Today (Feb. 28), she shares the music video for the song "Idoru," which is brimming with a pastel color palette, scenes from the anime Revolutionary Girl Utena, a sword, dual-colored eyes and the first look at the singer's baby bump.
Grimes announced/confirmed her pregnancy back in January, which Grimes is having with her boyfriend, the CEO of the companies Tesla and SpaceX, Elon Musk.
Grimes' previous music video for Miss_Anthropocene was "Delete Forever," released just a few days before the album's release, featuring Grimes sitting upon a throne in an ethereal, yet dystopian world.
Check out the music video for "Idoru" below, and listen to Grimes perform "Genesis" in her 2013 Daytrotter session further down.