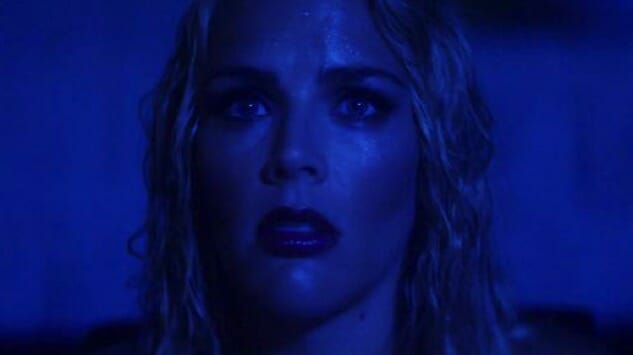 Grizzly Bear's Painted Ruins is definitely the comeback we wish from any band who seemed to somewhat disappear. Along with great tunes, they've also returned with a few really entertaining videos to accompany their singles. The newest release is a clip for "Losing All Sense," featuring a bunch of blondes doing just that.
As soon as we see the opening shot of high-heeled feet wrapped in plastic, we know we're in for something weird here. The feet belong to a drenched Busy Phillips, who joins a group at an otherwise pretty standard wine-and-dine, but things soon take a turn for the surreal.
"'Losing All Sense' felt like an upbeat, fun thing to release," frontman Ed Droste told Dazed. "The video is even more of a dichotomy—it's like David Lynch meets the The Real Housewives of Beverly Hills meets Heathers or something. It's kind of campy and dark and surreal."
"Losing All Sense" is the fifth single from Painted Ruins, following "Three Rings," "Mourning Sound," "Four Cypresses" and "Neighbors." Read our review of the album here, and check out the eccentric video below, plus a Grizzly Bear performance from the Paste Cloud. You can read our Paste Quarterly cover story on the band right here.