Harry Styles Teases Dramatic Music Video for His Fine Line Ballad "Falling"
Photo by Rich Furry/Getty
Music
News
Harry Styles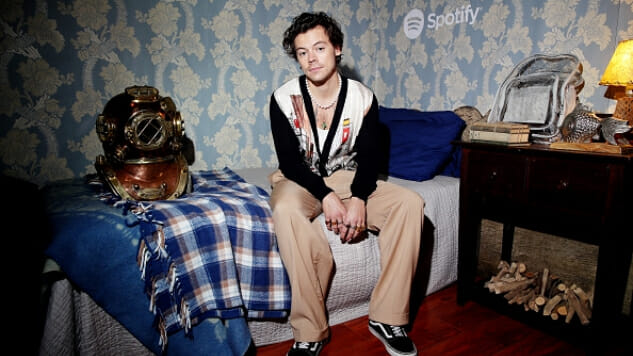 Harry Styles, the former One Directioner who's taken his solo career to massive heights, teased the new music video for his song "Falling" on Monday.
The British heartthrob took to social media to release a nine-second clip of the emotional ballad's forthcoming video, due out Feb. 28.
In the video, Styles is seen wearing tattered clothing, yet looking ever so seductive at the same time. As he's slouched down on marble flooring, Styles is seen breathing heavily, as if hitting some type of rock bottom as he's being submerged in water.
With over five million views already, it's safe to say fans are highly anticipating the new video. Styles has also released eye-catching music videos for recent singles "Lights Up" and "Adore You."
"Falling" is the fourth single to be released off Style's second solo album, Fine Line, out now on Columbia Records/Erskine Records.
Check out the teaser below.