Instinct Keeps On Running: Hear Iggy Pop Crank Up the Metal with Hits from His 1988 Album
Instinct was released 30 years ago today. Listen to the album's hit tracks recorded live in concert below.
Photo: Getty Images/Tim Mosenfelder
Music
Features
Iggy Pop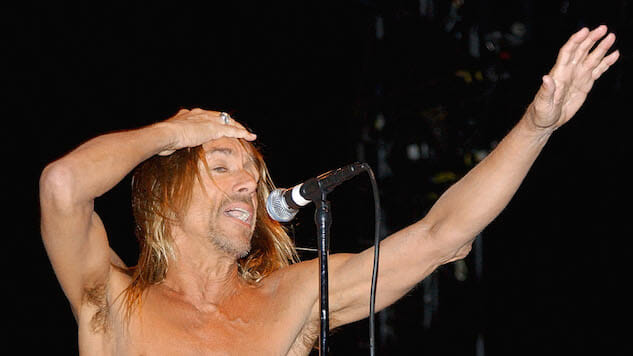 By the '80s, the 'Godfather of Punk' may have felt like a confused title for Iggy Pop— having cut mellow pop tracks with David Bowie on his 1987 album, Blah Blah Blah, Iggy Pop was far removed from his punk days with The Stooges. But as 1988 came along, Iggy seemed ready for a return to his roots. He enlisted the help of Sex Pistols guitarist Steve Jones and together they created a new record, Instinct. Thrashing guitars power over simple thumping percussion all across the album, creating accessible metal for the ages.
Iggy Pop took Instinct on the concert circuit only weeks after its release, trekking to the Channel in Boston, Mass. along the way. Here at Paste, we have original recordings of his set. Title track "Instinct" opened the show, followed by charged songs like "High On You," and "Search and Destroy" from his infamous Iggy and the Stooges period. Listen below to these tracks by an Iggy Pop with renewed grit.