Japanese Breakfast Announces Soft Sounds From Another Planet, Shares Sci-Fi-Inspired "Machinist"
Photo by Ebru Yildiz
Music
News
Japanese Breakfast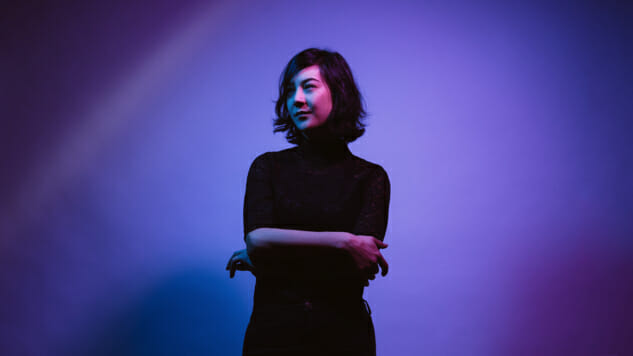 Michelle Zauner's solo project, the delightfully named Japanese Breakfast, has a second album on the way as of today, and if it's anything like her debut, critics everywhere had best start making room on their Best of 2017 lists. Due out in July, Soft Sounds From Another Planet follows Psychopomp, one of Paste's favorite albums of 2016.
Zauner wrote Psychopomp in the immediate aftermath of her mother's death from cancer, pouring her grief into 25 minutes of powerfully emotional indie-pop introspection. Soft Sounds From Another Planet, on the other hand, finds Zauner escaping her trauma by taking to the stars. A press release describes the record as "a transmutation of mourning, a reflection that turns back on the cosmos in search of healing."
Our first impression of the new record comes in the form of the video for new single "Machinist." The song, which Zauner has been performing live for quite some time, tells the sci-fi story of a woman who romances a machine. "It's pure fiction," Zauner notes, "But it can map onto real relationships in a relevant way." The video, too, shares this combination of imagination and honesty that is so essential to the power of sci-fi.
"This is my fourth music video working collaboratively with my Director of Photography, Adam Kolodny," Zauner said in a statement. "The song is a sci-fi narrative about a woman who falls in love with a robot. In the video she hallucinates on rocket fuel and tears apart her spaceship in an attempt to build a body for her robot lover."
"We looked at a ton of sci-fi references to piece together our world," said Kolodny. "We were inspired by 2001: A Space Odyssey, Alien, 2046 and The Fifth Element." It's not every music video that's set in an entire world of its own, and that commitment to immersion pays off in the clip, which is damn near hypnotic.
Musically, "Machinist" is a hard left turn for Japanese Breakfast, and a thrilling one. Where before in her songs there were chiming guitars and half-whispered lyrics, now there are shadowy synths, auto-tuned vocals and even a motherflippin' sax solo—if you told us Daft Punk had produced this track, we'd believe you long enough to ask, "Wait, really?" "Machinist" is proof that Zauner is growing and changing in an adventurous, unafraid way. Even the sky isn't the limit.
Soft Sounds From Another Planet is out July 14 on Dead Oceans—you can preorder it here, and see the tracklist and album art below, plus the "Machinist" video and Japanese Breakfast's tour slate, including shows with Slowdive, (Sandy) Alex G, Cende, and Tegan and Sara.
Soft Sounds From Another Planet Tracklist:
01. Diving Woman
02. Road Head
03. Machinist
04. Planetary Ambience
05. Soft Sounds From Another Planet
06. Boyish
07. 12 Steps
08. Jimmy Fallon Big
09. Body Is A Blade
10. Till Death
11. This House
12. Here Come The Tubular Bells
Soft Sounds From Another Planet Album Art: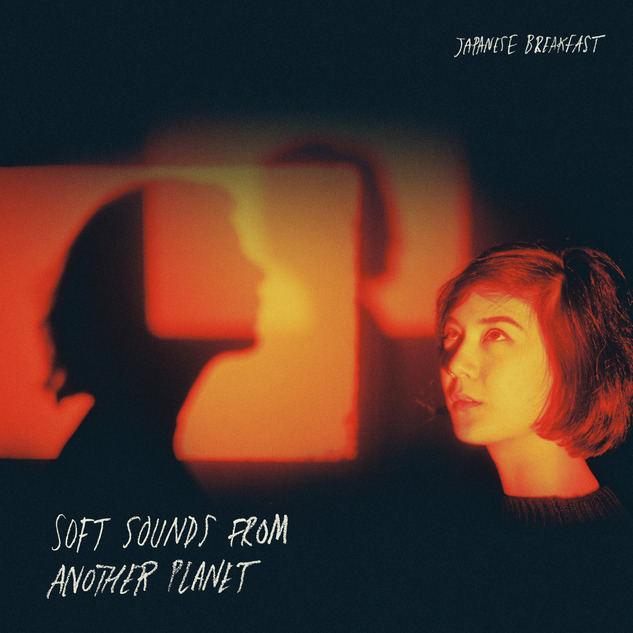 Japanese Breakfast Tour Dates:
May
05 – Toronto, Ontario @ Danforth Music Hall ~
06 – Montreal, Quebec @ Olympia Theatre ~
07 – Washington, D.C. @ 9:30 Club ~
08 – Brooklyn, N.Y. @ Brooklyn Steel ~
09 – Brooklyn, N.Y. @ Brooklyn Steel ~
June
02 – Washington, D.C. @ Rock & Roll Hotel *
03 – Richmond, Va. @ Strange Matter *
04 – Carrboro, N.C. @ Cat's Cradle (Back Room) *
06 – Atlanta, Ga. @ The Masquerade (Purgatory) *
07 – Orlando, Fla. @ The Social *
09 – Houston, Texas @ White Oak Music Hall *
10 – Austin, Texas @ The Parish *
11 – Dallas, Texas @ Club Dada *
13 – Phoenix, Ariz. @ The Rebel Lounge *
15 – Los Angeles, Calif. @ The Echoplex *
16 – San Diego, Calif. @ The Irenic *
17 – Santa Ana, Calif. @ Constellation Room *
18 – San Francisco, Calif. @ The Chapel *
20 – Seattle, Wash. @ The Crocodile *
21 – Vancouver, British Columbia @ The Cobalt *
22 – Portland, Ore. @ Holocene *
24 – Salt Lake City, Utah @ Kilby Court *
25 – Denver, Colo. @ Larimer Lounge *
27 – Minneapolis, Minn. @ 7th St Entry *
28 – Chicago, Ill. @ Bottom Lounge *
29 – Columbus, Ohio @ Double Happiness *
30 – Lakewood, Ohio @ Mahall's *
July
01 – Detroit, Mich. @ El Club *
02 – Toronto, Ontario @ Velvet Underground *
04 – Montreal, Quebec @ Bar Le Ritz PDB *
05 – Cambridge, Mass. @ The Sinclair *
06 – Brooklyn, N.Y. @ Music Hall of Williamsburg *
07 – New York, N.Y. @ Bowery Ballroom *
08 – Philadelphia, Pa. @ Union Transfer *
27 – Halifax, Nova Scotia @ Rebecca Cohn Auditorium ^
28 – Portland, Maine @ State Theatre ^
29 – Buffalo, N.Y. @ Town Ballroom ^
31 – Cleveland, Ohio @ House of Blues ^
August
02 – Covington, Ky. @ Madison Theater ^
(~ w/ Slowdive)
(* w/ (Sandy) Alex G & Cende)
(^ w/ Tegan & Sara)