Did You Forget Jeff Goldblum Was a Jazz Pianist? Well, He's Releasing a Second Album
Photo by Sela
Music
News
Jeff Goldblum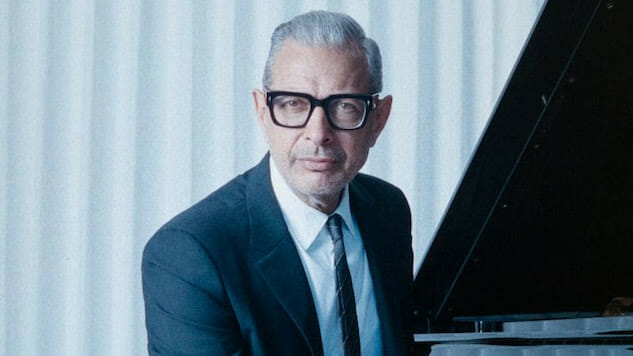 The universe has answered the prayers we had yet to form words for: Jeff Goldblum has announced the release of his second studio jazz album with Decca Records.
The announcement arrived during his performance with his Mildred Snitzer Orchestra at Glastonbury on Sunday, where Goldblum debuted the first "sneak peek" of the new record with Sharon Van Etten and confirmed that his band has been working on the new album at a recording studio in Los Angeles.
"Getting to do another album with the sweet, sweet, enchanted elves and sprites from Decca has me floating on air, somebody please pinch me (ow, not so hard)," Goldblum said in a statement. "I only hope that listeners feel what I felt when we made the record—an explosive release of ecstasy. It's amazing to let the cat a bit out of the bag here at Glastonbury in the fleshy flesh!"
Goldblum, who has played the piano for most of his life and has performed with his band for the past 30 years, released his debut album The Capitol Studios Sessions last year to fair acclaim, where it landed the #1 spot on Billboard's U.S. Jazz Albums chart.
Further information about the album has yet to be revealed. It's only fitting that Goldblum would reveal each piece of missing information in the strangest of fashions, so check in next week to see if the actor has given away the album's title by way of the Goodyear Blimp.
Watch Goldblum and Van Etten perform together below.