Hear Jimi Hendrix Perform Cuts From Electric Ladyland, Released on This Day in 1968
Image via Sony Music Entertainment
Music
Features
Jimi Hendrix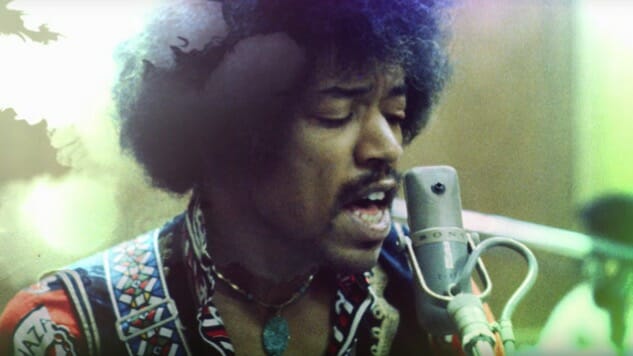 It's difficult to think of Jimi Hendrix as anything other than a force of nature. With his band, the Jimi Hendrix Experience, he became one of the most revered guitarists of all time, despite only releasing three albums. His third and final album Electric Ladyland was released on this day (Oct. 17) in 1968, and to celebrate its just over 50-year anniversary, we're sharing audio from a Hendrix performance in San Francisco from that year.
He played Electric Ladyland's "Voodoo Child (Slight Return)" along with Cream's "Sunshine of Your Love" and other Hendrix classics like "Purple Haze" and "Hey Joe." Hendrix extends the five-minute studio version of "Voodoo Child (Slight Return)" into a steamy, over eight-minute-long romp. His mesmerizing guitar chops in this one live tune alone justify his legendary status.
Read: The 15 Best Jimi Hendrix Songs
Listen to Jimi Hendrix perform "Voodoo Child (Slight Return)" live in 1968 below via the Paste vault.