Katy Perry Is Being Sued By a Stagehand for a Lost…Toe
It hasn't been a great week for Katy Perry, or her stagehand.
Music
News
Katy Perry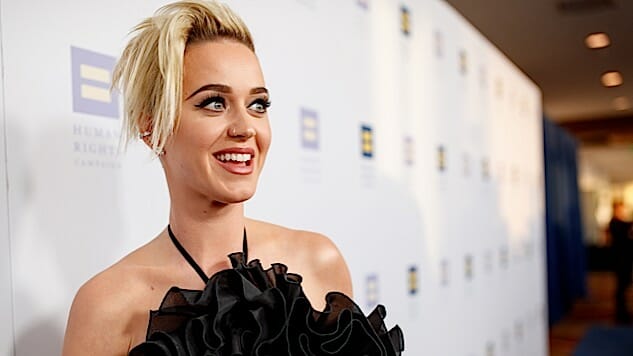 Fresh off her critically panned performance as host of the MTV Video Music Awards on Sunday night, Katy Perry is now being sued by a woman who claims she lost her toe while working on Perry's tour, TMZ reports.
Christina Fish, a stagehand stagehand for Katy's Prismatic World Tour in 2014, alleges that she injured her foot while helping to move a wall during a tour stop in North Carolina. After the wall rolled over her foot and mashed a toe on her right foot, she says, no ambulance was called, and she had to find her own way to a hospital. The toe ultimately had to be amputated.
According to the report, Fish is suing Katy, Live Nation, and a several production companies for an undisclosed amount in damages for both physical and emotional distress. TMZ has photos of the aftermath of her injury, if you're into that.