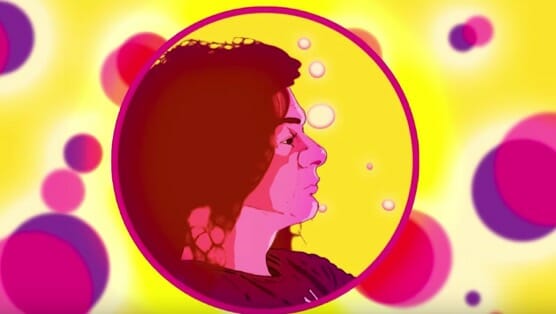 Matador Records released the new Kurt Vile music video for his single, "Life Like This" today.
The song is trance-inducing, much thanks to two steady back-to-back piano progressions consisting of seven easy keys that repeat over and over throughout the entire track. The music video is directed by Adam Avilla, who has previously worked with Giraffage and Red Fang. The illustrations that progress more and more throughout the video give some light to an otherwise dark setting. It eventually moves into Gorillaz' territory when Vile forgoes real life and sinks into his cereal bowl, resurging as a cartoon. From this point on there are two Vile's, perhaps one as he is in real life and one that he is in his dreams—a psychedelic version of himself who swims with whales and is backed by a drum-pounding gorilla.
The song, "Life Like This" will be on Viles' new record, b'lieve i'm goin down which will be out later this month on Sept. 25.