Heartfelt Live Tribute Album Dedicated to Leonard Cohen Announced
Listen to Delicate Steve's amazing cover of Cohen's "Hallelujah."
Images via Mike Laurie/Getty, Royal Potato Family
Music
News
Leonard Cohen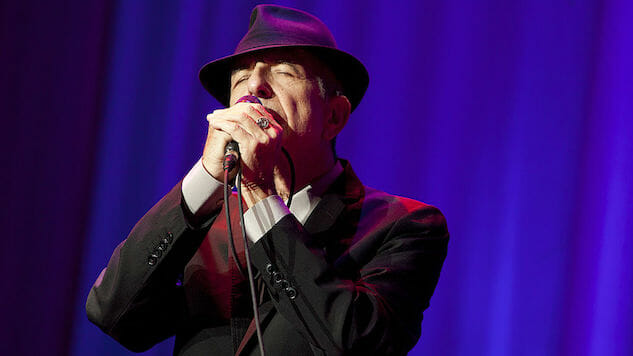 In January, many artists came together to play a tribute concert honoring the late Leonard Cohen at the Bowery Ballroom in New York. The sentimental night will now live on through a tribute album titled Sincerely, L. Cohen: A Live Celebration of Leonard Cohen, expected to come out in the fall via Royal Potato Family.
The album will be featured in two formats: the digital version is debuting Sept. 21, which would have been Cohen's 83rd birthday, and a limited-edition vinyl, which will be pressed in only 500 units, will be released Nov. 24. Proceeds from the album will be donated to a charity organization called Preemptive Love Coalition, which provides aid to those who have been affected by war and terrorism in the Middle East.
Artists performing on the album include Josh Ritter, Sonic Youth's Lee Ranaldo, Okkervil River's Will Sheff, Deer Tick's Ian O'Neil, and famed Patti Smith Group guitarist Lenny Kaye. The first release is a Delicate Steve cover of "Hallelujah," a heartfelt, mostly instrumental, rendition of one of Cohen's most distinguished classics.
Listen to the track here, and check out the cover art and tracklist for the tribute album below, as well as Cohen's 1988 performance from the Paste Cloud.
Sincerely, L. Cohen: A Live Celebration of Leonard Cohen Album Art: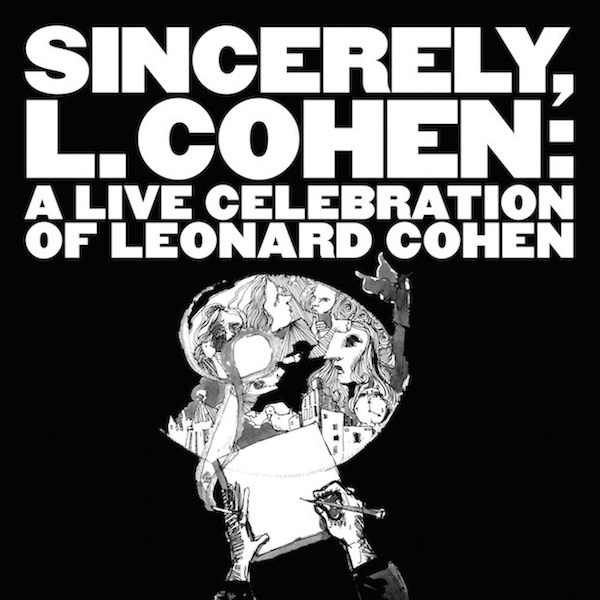 Sincerely, L. Cohen: A Live Celebration of Leonard Cohen Tracklist:
01. Delicate Steve – "Hallelujah"
02. Leslie Mendelson – "Sisters of Mercy"
03. Osei Essed – "Diamonds in the Mine"
04. Holly Miranda, Joan As Police Woman & Invisible Familiars – "I'm Your Man"
05. Josh Ritter – "Chelsea Hotel #2"
06. Amy Helm – "Hey, That's No Way to Say Goodbye"
07. Elvis Perkins – "Is This What You Wanted"
08. Richard Thompson – "Bird on the Wire"
09. Richard Thompson – "Story of Isaac"
10. Lenny Kaye – "Beautiful Losers"
11. Ian O'Neil – "Memories"
12. Cassandra Jenkins – "In My Secret Life"
13. Teddy Thompson – "Ballad of the Absent Mare"
14. Alana Amram – "Suzanne"
15. Lee Ranaldo – "Famous Blue Raincoat"
16. Will Sheff & Friend – "So Long, Marianne"