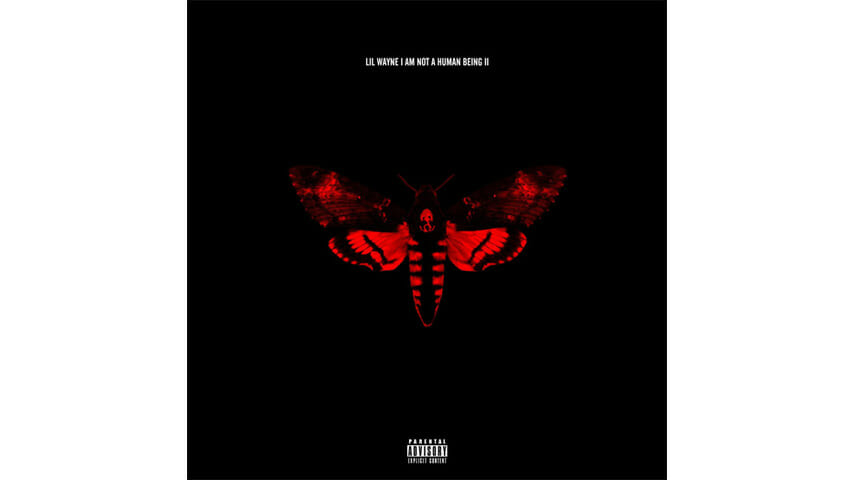 Soul-purging has never been Lil Wayne's modus operandi, but his bravest, most mortal song was the Katrina-era "Georgia…Bush," a righteous anti-Dubya screed where Wayne stewed over the shamefully preventable deformation of his native Nawlins. In 50 or so brick-dense bars, Wayne made mincemeat of our "compassionately conservative" president—and other every rapper working.
Lil Wayne was a first for hip-hop: a flaky, antisocial wordo with a personality ripe for think-piece exploration. He was strange and sweet and funny and articulate with a flair for language that sent critics into paroxysms of disbelieving wonder. Even if he was no prize as a songwriter—many of his tracks were unfettered to a traditional verse-chorus-verse structure—his rapping was objectively sick.
But having caught some tough breaks in recent years—an alleged cough syrup overdose, an eight-month jail bid, a cred-sapping love affair with Auto-Tune—Tunechi sounds rudderless on I Am Not a Human Being II. We're not sure what's worse, his facepalm-worthy punchlines or his asthmatic huffing and puffing, but somehow this precocious emcee has devolved into a lame® facsimile of other rappers. On "Trigger Finger" and "Curtains," he stoops to the ABBA rhyme schemes of vacant-eyed goon Trinidad James. "Wowzers," featuring Soulja Boy, might be the worst song he's never done.
Since 2011's heinous Tha Carter IV, Wayne has gotten even more tin-eared. These beats, so trashy and full of draining, airless synths that they could've crept out of an Iggy Azalea record, are not a good look for this guy. Wayne can comfort himself with self-flattering delusions of post-humanism all he wants, but he's finished, as broken and enfeebled as his levee'd hometown.