Watch Loretta Lynn's Heartwarming New Video for "Country Christmas"
Images via YouTube
Music
Video
Loretta Lynn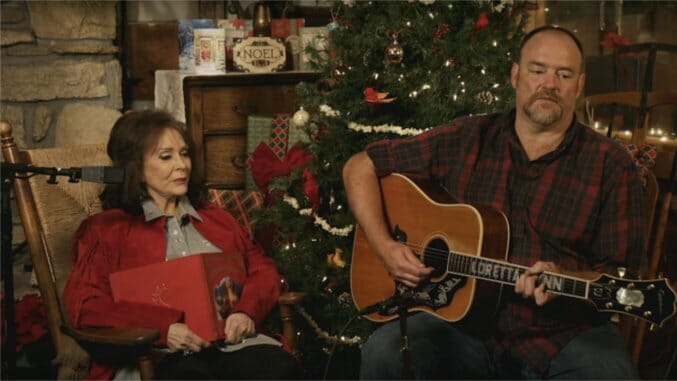 Paste loves Loretta Lynn's new Christmas album White Christmas Blue—in fact, it topped our list of the 11 best new holiday albums. It's also the legendary singer's second holiday release ever, and came out 50 years after her first, 1966's Country Christmas.
Lynn paid homage to that initial record by rerecording its title track for White Christmas Blue. Now she's made a video for the song that further honors bygone eras: it interweaves present-day shots of her and producer/guitarist John Carter Cash with her family's home movies from Christmases of yore. The tone of the video is just right: joyous, with the slightest tinge of wistfulness about the past. Lynn taps into the nostalgia that always permeates the holiday season.
Watch "Country Christmas" above, and listen to Paste Cloud audio from a 1981 Lynn performance below.