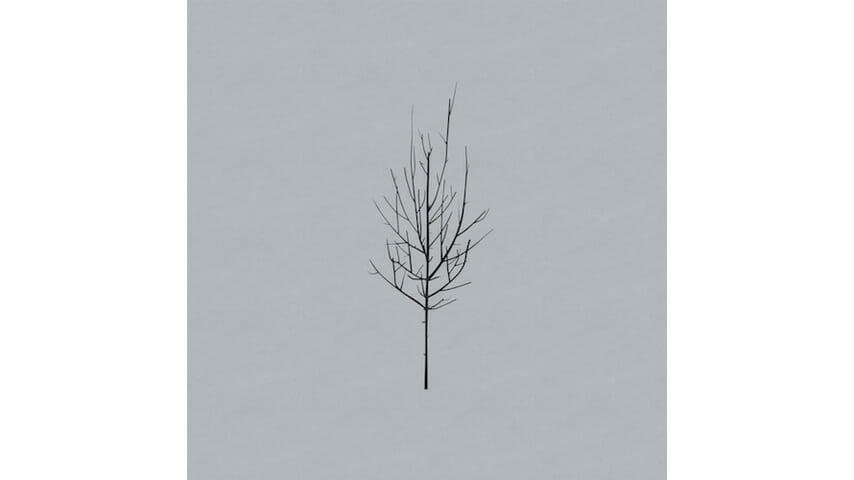 Low's new record, Ones and Sixes, is an interesting weather forecast. While their music almost always sounds like something best suited to dawn or dusk, this new record's sonics create a picture where there's no beautiful pink in the sky just as the sun rises or sets. Instead, it's gray and clouded over. If snow has fallen, it's the kind that's foreboding rather than fun. Still, it's nearly impossible to listen to Alan Sparhawk and Mimi Parker's voices and not consider them "warm." Their effortless and full harmonies are one of the main strengths of any record the band puts out, and they provide the hearth to keep you comfortable on an icier record than you may be used to.
The instrumentation here is more impersonal and detached than what Low most commonly traffics in. Admittedly, their orchestration can usually be described as "hardly anything doing something awesome" but the way they go about getting maximum impact from their minimalism is always interesting to hear. Take their 2001 album, Things We Lost in the Fire, for instance. The methodology there laid emphasis on melancholy guitar chords, moody synth pads, somber string arrangements and lighter-than-air drum brushes to create its atmosphere. While Low is always doing something at least kind of new, that's generally the template across their discography.
By contrast, the first moments of Ones and Sixes' opener, "Gentle," are dominated by fuzzy drum machine beats and faraway keyboard riffs. Sparhawk's guitar doesn't come in till the latter half of the song and there's not a moment where something in the mix isn't fluctuating or glitching out. It's still smooth and slow, never discomforting, but it's still far from a campfire song. When it ends and flows into the record's first single, "No Comprende," the emphasis on drums and bass on the edge of despair further demarcate this effort into a unique corner of Low's geography. It's not exactly tundra, but there aren't any crispy fall leaves to crunch in your path either.
Despite the long-lasting and seemingly happy marriage of the two singers, a lot of the songs chronicle interpersonal discontentedness and confusion. It may well be the amount of time they've spent in a relationship, however, which allows the lyrics to never venture into cliche. This sort of subject matter is music's despondent playground, but the vocabulary used to describe it on Ones and Sixes is simultaneously more comfortable with mundane disagreements and cosmic realities than typical songs about the difficulties of love.
The best Low albums always feel like a voyage into darkened melancholy where a flickering flame refuses to go out. Ones and Sixes is an even chillier journey than usual, but it's also an opportunity for the flame's resilience to stand out even more. The lyrics about relational discord and the cold rhythms are balanced out by the husband-and-wife harmonies and Sparhawkk's quietly victorious guitar playing. Low's always been good at making records where it sounds like every note and beat contains some degree of pain and hope you've felt. So hopefully it's compelling when this one stands out even more as one of their best.