Watch Former Galaxie 500 Frontman Perform with Luna in Atlanta's Paste Studio
Image via YouTube
Music
Features
Luna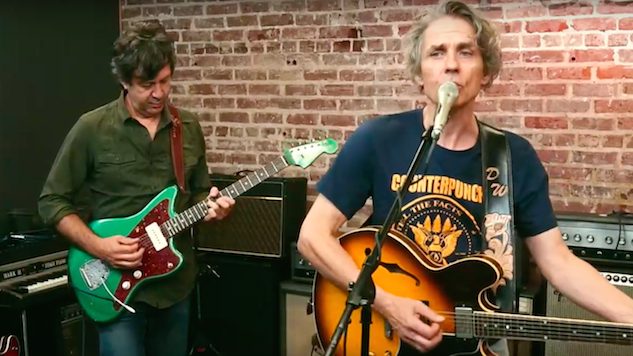 New-York based quartet Luna stopped by the Paste Studio in Atlanta to perform tunes from their lengthy discography as well as a Roy Orbison cover.
Luna was formed in 1992 by Dean Wareham after the breakup of slowcore and dream-pop cult act Galaxie 500. He was joined by Stanley Demeski of The Feelies and Justin Harwood of The Chills, who were later replaced by guitarist Sean Eden, drummer Lee Wall and bassist Britta Phillips. The band released Postscripts earlier this year, which compiled their recent out-of-print seven-inch singles on Sonic Cathedral, PIAPTK and Feral Child. The six-track release also includes covers of Orbison, The Velvet Underground and The Monochrome Set. In 2017, Luna dropped A Sentimental Education, their first album since 2004's Rendezvous.
When the quartet came into our Atlanta studio, they performed Orbison's "California Blue," plus the title track of their 1994 album Bewitched and "Malibu Love Nest" from Rendezvous.
Paste recently featured one of Wareham's finest albums, Galaxie 500's On Fire, on our list of Best Albums of 1989, which you can revisit here.
Watch Luna's full Paste Studio session below.