Exclusive: Maggie Rose Shares New Song, "Can't Miss Something"
The bonus track appears on Rose's forthcoming Change The Whole Thing (Deluxe Edition)
Photo by Ford Fairchild
Music
News
Maggie Rose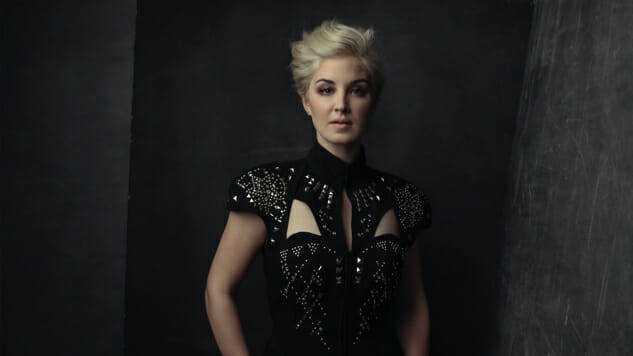 Rising Americana singer and songwriter Maggie Rose put out her breakthrough album Change The Whole Thing in 2018, a release that has had as significant a ripple effect as its title would suggest. The LP has garnered critical acclaim and made Rose's name ring out, earning her both a slot at this year's Americanafest and a supporting stint on Joan Jett & The Blackhearts and Heart's Love Alive tour. Rose marked Change The Whole Thing's one-year anniversary with a four-part documentary of the same name, and this Friday, Dec. 6, she'll release Change The Whole Thing (Deluxe Edition), featuring a new bonus track premiering at Paste today (Dec. 4): "Can't Miss Something," which Rose describes as "a swingy, energetic contradiction to the notion that the grass is always in fact greener." Recorded live in the studio, the retro rocker finds Rose giving thanks for what she's got and making peace with what she doesn't.
"It's about appreciating what you have, and feels like a very appropriate theme for me right now, especially at the end of one of the best years of my life, largely due to my album Change The Whole Thing," Rose tells Paste of her new track. "I wrote the song with my friends Alex Haddad and Brother Love of Them Vibes, and much like its meaning, it's the song from the record that you never knew you needed … until now. There was so much joy in the room when we recorded it together, and I feel like that really comes across in the recording. I wanted to leave my fans with something extra to cap off this incredible year, and to thank them for all their support."
Listen to "Can't Miss Something" below, and revisit Rose's March Paste Studio session and April appearance on The Paste Podcast further down.