Get a Glimpse into the Making of Manchester Orchestra's A Black Mile to the Surface in New Documentary
Images via Loma Vista Recordings
Music
News
Manchester Orchestra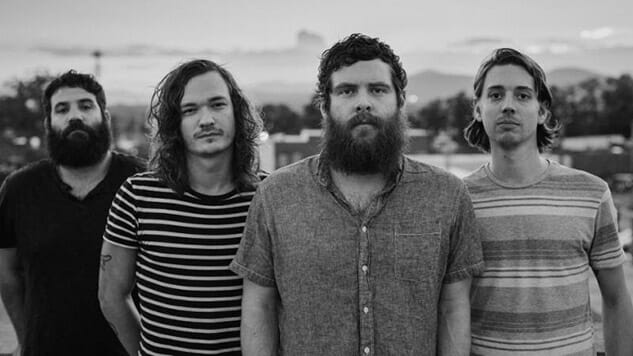 It's been just about one year since Manchester Orchestra released their best album since 2011's Simple Math. A Black Mile to The Surface showed a new side of the band: They were human, they were grown up, and they had come to terms with life and all of its ups and downs. Andy Hull is now a father and if his Instagram feed means anything, he's deeply in love with being a family man.
As of Friday, Hull and company have shared two new projects at once, not something they're known for doing. The first is a look inside the process of putting together A Black Mile to the Surface, an all black-and-white documentary that contextualizes the emotions and work that went into creating the album. I Know How to Speak, named after their latest single, was directed by Ted Roach and it includes in-studio footage, onstage footage and interviews with the band.
The second project is a six-song EP of original demo tracks. The Black Mile Demos are "the seeds of how this all started. The initial, rough-around-the edges recordings, done with one microphone in some distant and often strange locations," said Hull in a statement. The demos can be explored through an immersive digital experience where fans can "journey to the surface" through lyric highlights, track annotations and behind-the scenes footage.
You can begin the black mile and watch the documentary here, then listen to the demos below. Further down, listen to a Hull performance from the Paste archives.