Marika Hackman Signs to Sub Pop, Announces Album, Releases "Boyfriend" Video
Photo by Steve Gullick
Music
Video
Marika Hackman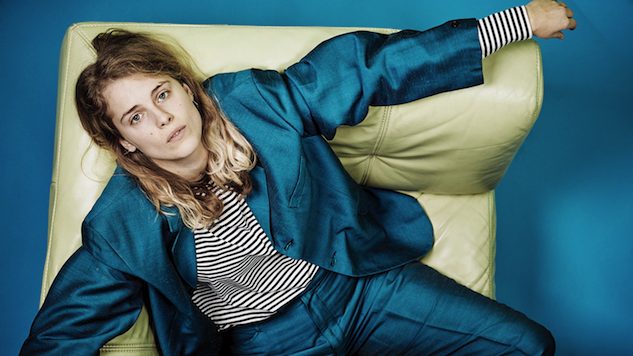 Marika Hackman will release her album I'm Not Your Man via Sub Pop on June 2. The album will contain her single "Boyfriend," as well as "My Lover Cindy" and "Cigarette." The album was produced and mixed by Charlie Andrews of Alt-J fame.
In addition to the album announcement, Hackman has released a music video for "Boyfriend," directed by Libby Burke Wilde and starring the singer and her friends from the U.K. band The Big Moon. The song itself contains a variety of themes, including sexual identity, social media anxiety and the angst of youth. "The record's all about female relationships, romance and breakdowns, but there's also a dim worldview going on," Hackman explains. "I'm Not Your Man can either mean, 'I'm not your man, I'm your woman,' or it can mean, 'I'm not a part of this … "
You can watch the music video for "Boyfriend" above. The album is currently available for preorder via Sub Pop. Hackman is scheduled for a handful of appearances at SXSW, with more to be announced soon. See below for a complete Not Your Man tracklist, and check out Paste's 2015 feature on Hackman as The Best of What's Next here. Also, listen to Hackman's 2014 Daytrotter session below.
I'm Not Your Man Tracklist:
01. Boyfriend
02. Good Intentions
03. Gina's World
04. My Lover Cindy
05. Round We Go
06. Violet
07. Cigarette
08. Time's Been Reckless
09. Apple Tree
10. So Long
11. Eastbound Train
12. Blahblahblah
13. I'd Rather Be With Them