One of the most common expressions in Miami is that one of the best parts about living here is it's "so close to the U.S." Miami's diversity is one of its greatest attributes (other than the weather, of course), and the ever-changing influx of people and cultures helps create a vibrant music scene encompassing genres from bachata to booty pop, hardcore to hip hop. So next time you flee to Miami to escape whatever oncoming polar vortex, be sure to check out these venues, record stores and labels that help define Miami's music scene.
Five Venues You Should Check Out
• The Fillmore Miami Beach
• Grand Central
• Churchill's Pub
• The Vagabond
• Bardot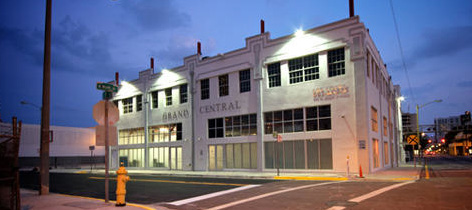 Grand Central
Live music is everywhere in Miami—from the Cuban salsa emanating from cigar shops along Calle Ocho to the baroque symphonies filling the salty Miami Beach air during New World Symphony WALLCAST™ concerts. Miami's varied venues, both brand-new and historical, give homes to these live events. Since Miami is technically closer to Havana than Orlando, national touring bands have to make a serious commitment to play the Magic City. Thanks to excellent mid-size venues like Grand Central in downtown Miami and the Jackie Gleason Theater at the Fillmore Miami Beach (named in honor of the American comedian/actor/musician who used to record his television segments there), they're finally starting to do so with frequency. The Vagabond and Bardot both host underground, often DJ-based sets, in club and lounge-like settings respectively. And the legendary Churchill's Pub in Little Haiti, famous for its punk scene, hosts everything from loud live bands to weekly Monday-night jazz jams.
Five Record Stores You Should Check Out
• Sweat Records
• Yesterday and Today
• Uncle Sam's
• Lily's Records
• Radio-Active Records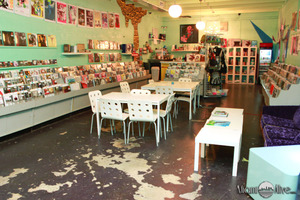 Sweat Records
Miami's record stores (particularly Sweat Records) are some of the prime purveyors of musical goodness in Miami, and each one seems to focus on a different niche market. Sweat in Little Haiti has become the hub of new vinyl enthusiasm, vegan coffee culture and local civic activism, all in a space that also hosts live events. Yesterday and Today, a tiny room on the second floor of a suburban Miami strip mall, is the perfect place to go dumpster-diving for old (possibly rare) vinyl. Lily's Records on Calle Ocho carries almost exclusively CDs from Latin American regions and artists, while Uncle Sam's on South Beach attracts a crowd reflective of its location, selling lots of electronica, dance and physical merchandise. Finally, Radio-Active Records, which receives a special exception for its Broward County proximity, offers a wide selection of new and used vinyl, CDs, tapes and DVDs.
Five Local Labels
• Other Electricities
• 10k Islands
• Roofless Records
• Limited Fanfare
• Drugged Conscience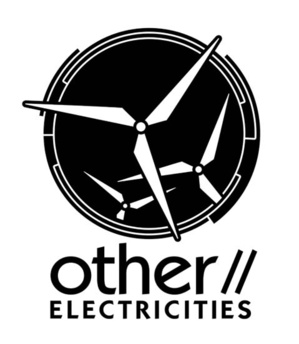 Other Electricities
The local music scene in Miami is comprised of an extremely tight-knit community. As such, a number of independent record labels have cropped up to support and promote hometown (and sometimes out-of-town) talent of many genres. Other Electricities and Roofless Records put out tapes and vinyl from experimental, noise and hardcore groups. Drugged Conscience, with roots on the west coast of Florida, releases punk records from barely-known Florida punk bands, as well as up-and-comers. And 10k Islands and Limited Fanfare both curate releases by indie bands with more mainstream appeal.