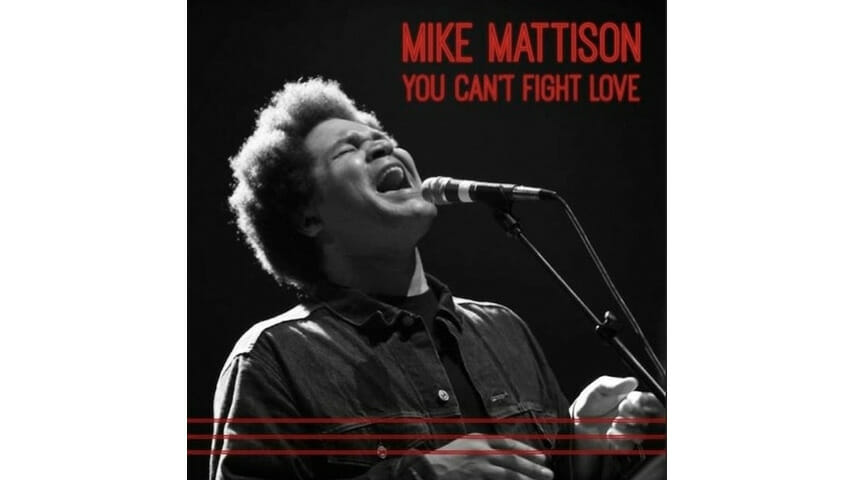 For more than 12 years, Mike Mattison served as the lead singer of the Derek Trucks Band—the guitar prodigy's jam-friendly collective that melded roots rock and world beat on a half dozen studio albums and countless tours in between his treks with the Allman Brothers Band. Though the band name carried its namesake in their moniker, it was a collaborative effort. As the lead singer, Mattison was a not necessarily a frontman; he was adept at deftly stepping aside when the group wandered off into otherworldly instrumental explorations. But as a vocalist, he was a critical cog in the wheel, a chameleon able to harness the power in tender ballads and rollicking blues alike, often using his voice as an instrument in a band full of virtuoso instrumentalists. As a songwriter, he was an integral part of the band's repertoire too, having had a hand in penning four tunes on the Grammy-winning 2009 album Already Free.
But in 2010, the Derek Trucks Band took an indefinite hiatus to make room for the Tedeschi Trucks Band, the collaboration with Trucks' wife Susan Tedeschi. Tedeschi is a formidable guitarist and singer in her own right, so when keyboardist Kofi Burbridge and Mattison made the transition over to the new group, Mattison was relegated to the role of backup singer.
Though he's released three albums with his "other" band, Scrapomatic, Mattison had a wealth of his own material collected over the years. The 12 tracks on his debut solo record You Can't Fight Love, out now on the Atlanta-based Landslide Records, were mostly written or co-written by Mattison. Only three covers are included in the collection. The players he assembled naturally draw from familiar sources: From Tedeschi Trucks Band, Burbridge, drummer Tyler Greenwell and touring bassist Ted Pecchio. From Scrapomatic, guitarists Paul Olsen and Dave Yorke. Naturally, the result is a mixture of all of these bands, though with Mattison at the forefront.
The Tedeschi Trucks Band has carved an identity as a modern-day Delaney & Bonnie, their shows a revival tent fueled on the mania of old-school blues and soul music (the first incarnation of the band was actually called the "Soul Stew Revival").
With You Can't Fight Love, Mattison navigates those roots of rock too, with styles ranging from Memphis soul to New Orleans funk to deep blues. But here he eschews the Eastern modes of the Derek Trucks Band, the raw-edge of Scrapomatic and the ensemble atmosphere of Tedeschi Trucks.
Instead he shifts emphasis to '70s soul grooves. A horn section (arranged by Mattison) punctuates "Going Home," providing a New Orleans gospel vibe. He jazzes up "Life is Crazy" and channels Otis and Al on several tunes. Throughout, Mattison elicits guttural growls, raspy wails and even a stirring falsetto as he navigates these tributaries of Americana.
In between funky soul numbers like the title track and the stellar "That Makes Two of Us," Mattison shifts gears to the slow-burn soul ache of "Piece of Clay," or the oddly countrified "Good Luck Automatic Car Crash" (though Mattison pulls off his twang with ease). Sometimes the diversity is surprisingly enlightening, as when he takes the Buzzcocks' "Everybody's Happy Nowadays" and renders it a tender lullaby.
A key standout is "Midnight in Harlem," a tune written by Mattison & Trucks that appeared on the Tedeschi Trucks Band's 2011 debut Revelator and has become a concert staple, appearing on Eric Clapton's DVD, Crossroads Guitar Festival 2010. One gets the feeling here that Mattison just wanted the chance to sing his own song.
Mattison's solo outing serves as a testament to the vocal prowess and songwriting acumen of a singer who has spent years in the shadows of great bands, despite being on the front of the stage. If it comes across as a hodgepodge, perhaps that's just a testament to a talent who's been collecting songs and styles, patiently waiting for his chance in the spotlight.