Exclusive: Watch the Live-Illustrated Accompaniment to Morgan James' Cover of The White Album
James' cover of The White Album comes on its 50th anniversary
Images courtesy of the artist
Music
News
Morgan James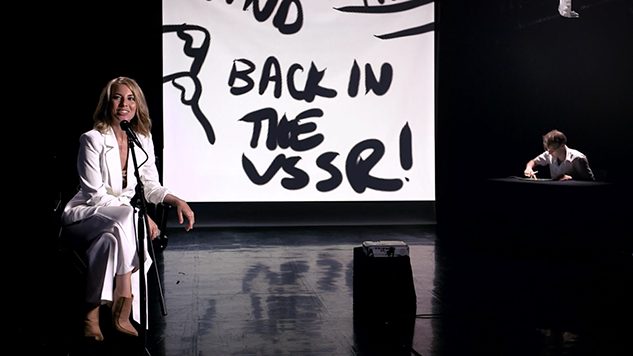 Paste can exclusively share Morgan James' album-length, live-illustrated accompaniment to her forthcoming cover of The Beatles' White Album, released in honor of the album's 50th anniversary.
The video features live animation and drawings from illustrator Noel Carey while James performs the Fab Four's most inscrutable and enigmatic album live from cover to cover. While James sings from the front of the stage, Carey scribbles away, his illustrations appearing projected over the stage. Everything from impressionistic shapes to Beatles symbology to the faces of the band members themselves appear in Carey's ever-expanding labyrinth of lines.
"I had a vision of a completely illustrated video to accompany my full album cover of the White Album," James tells Paste. "I joined forces with the brilliant Noel Carey, who created an entirely improvised lyric video and artistic journey through the Beatles melodies and lyrics. Each song is a drawing, and all the drawings connect to one giant drawing telling the story. It was a challenge to cover the whole album, and I wanted an equally ambitious video to go with it!"
Watch the duo's performance of The White Album below, and check out James' October session at the Paste Studio further down.