Mothers Share Video for Final Render Another Ugly Method Single, "Beauty Routine"
The band's sophomore album comes out this Friday, Sept. 7
Photo by Tonje Thilesen
Music
News
Mothers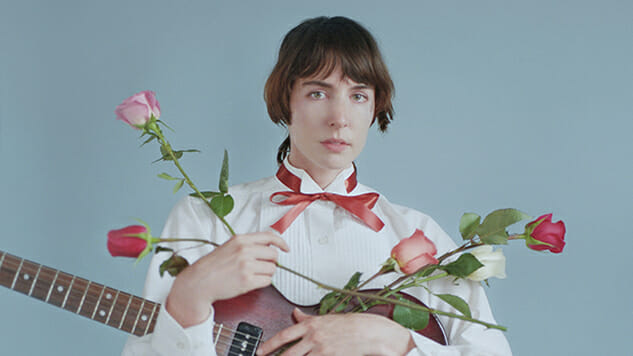 Philly-based indie rockers Mothers have shared "Beauty Routine," the final single for their forthcoming sophomore album Render Another Ugly Method, out this Friday, Sept. 7 through ANTI- Records. The album is one of Paste's most anticipated releases of the month.
"Beauty Routine" is the third single off Render Another Ugly Method. The video features frontwoman Kristine Leschper building a sort of life-sized voodoo doll of herself in an examination of body dysmorphia. She said the song "explores the idea of semantic satiation as applied to obsessive rituals, especially those associated with 'beauty' and physicality, where repetition leads to a loss of meaning and cognitive recognition."
Mothers will be embarking on a fall tour starting Sept. 19, as well as a European tour in February of 2019.
Watch the video for "Beauty Routine" and Mothers' 2017 Paste Studio session below, and scroll further for Mothers' U.S. and Euro tour posters, respectively.