Watch Mumford & Sons' Romantic, Dance-Filled Video for "Woman"
Photos by Gavin Batty, Alistair Taylor-Young
Music
News
Mumford & Sons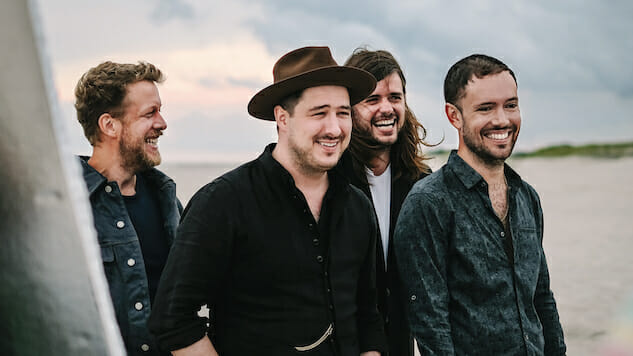 Mumford & Sons have released the video for "Woman," the latest single from their 2018 album Delta.
Camcorder-recorded, the video gives off home video vibes and captures the essence of the relationship between two dancers. Starring contemporary dancers Stephanie Crousillat and Yeman Brown, the touching video details the intimate, romantic nuances featured in the song.
Filmed by long-time Mumford & Sons collaborator James Marcus Haney and choreographed by Kristin Sudeikis, the video illustrates "the simplicity and intimacy of the atmosphere," as Mumford & Sons banjoist Winston Marshall points out in a press release. Between the dancers' work in the studio and their frolicking around the city streets, the video establishes a visceral connection between the two.
The video came about after Marshall saw Brown's improvisational dance to Beyoncé's "Halo," as he explained in an interview with Dance Magazine.
"My heart went into my throat and I was quite literally moved to tears," Marshall told Dance. "It stole my breath away. I didn't know dance could make you feel that way."
Watch the video for Mumford & Sons' "Woman" below and revisit a 2012 Mumford & Sons and Friends session from the Paste archives further down.