MUNYA Releases Her First Bilingual Song, "Benjamin"
Images via Josh Aldecoa, Luminelle Recordings
Music
News
MUNYA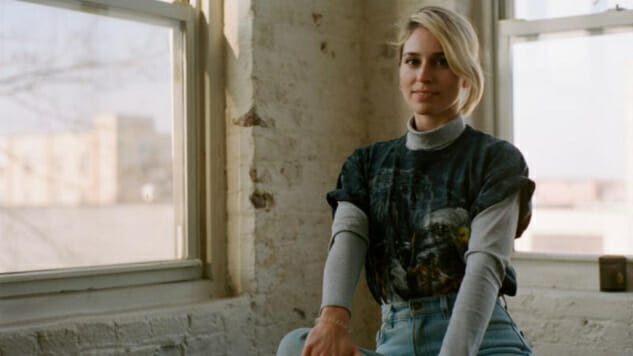 Québécois producer, singer and songwriter MUNYA, aka Josie Boivin, shared her first bilingual song, "Benjamin," on Tuesday. The single is the second to be released from her self-produced EP Blue Pine, set to debut March 8.
The half-English, half-French Franco-pop ballad explores the aftermath of a broken heart between breathy vocals, undulating synths and head-bopping bass, somehow managing to sound both like 1960s yé-yé and straight out of the future.
"Many times in my life when I thought I had found love it turned into heartbreak," Boivin explains. "Like most people, it has made it harder for me to be vulnerable with new experiences and people. In this song I take a step back and realize it's how we all feel. I make fun of my own vulnerabilities, try to just push them to the side and enjoy my new love."
MUNYA will be making her SXSW debut in March following the week of her EP release. You can preorder Blue Pine here.
Check out MUNYA's new song below and revisit previous single "It's All About You" here.