Streaming Live from Paste Today: Chris Shiflett, Béla Fleck
Photos by Brantley Gutierrez, Alan Messner
Music
News
Paste Studio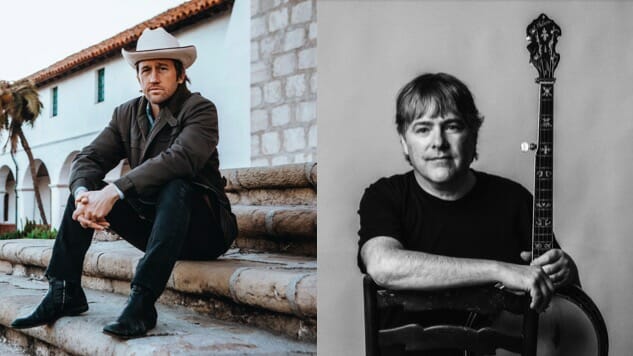 Those of us headquartered at Paste's Decatur, Ga., office are endlessly jealous of our New York City counterparts, who spend their workdays directly adjacent to our studio, where the live music flows like wine. Fortunately for us, and for you, the viewing public, we can (and will) at least enjoy the proceedings via Facebook Live, if not in person. Today's reliably envy-inducing Paste Studio performers include longtime Foo Fighters guitarist and accomplished alt-country solo artist Chris Shiflett, and 16-time Grammy-winning banjoist Béla Fleck.
Find today's streaming schedule below, noting that these are approximate stream times:
– 4 p.m. EST: Chris Shiflett @ Paste Studio, Live
– 6 p.m. EST: Béla Fleck @ Paste Studio, Live
Tune in on Paste's Facebook page here, keep an eye on our feed here for any scheduling updates, and find Paste Cloud audio from both Shiflett's best-known band and Fleck below.