Pinegrove Release New Song, "Intrepid"
The New Jersey band's first music since debut Cardinal
Photo: Getty Images
Music
Features
Pinegrove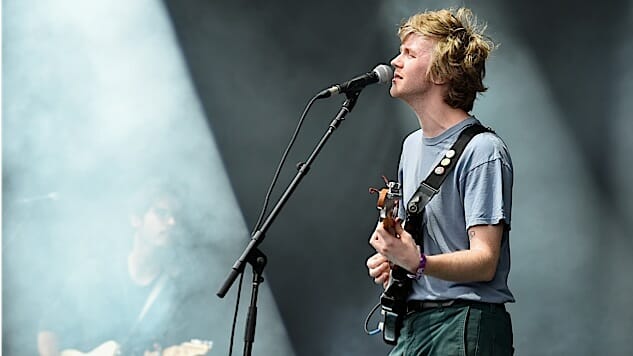 Pinegrove have shared a new song, "Intrepid," their first studio music since debut LP Cardinal, which was one of our favorite albums of 2016. The group also released a live album, Elsewhere, in January, the proceeds of which were donated to the Southern Poverty Law Center.
"Intrepid" finds frontman Evan Stephens Hall and the group employing much the same formula they used to such winning effect on Cardinal: lilting verses and a swelling chorus that carries you along on distorted guitars and emotive voices. The artwork also keeps with their predilection for spare geometric shapes. Pinegrove will begin a stretch of American tour dates Nov. 25 in Cleveland, ending up in their home state of New Jersey on Dec. 29.
Listen to "Intrepid" below, and also check out Pinegrove performing Cardinal standout "Aphasia" live at Paste Studio on Mach 28, 2017 here.