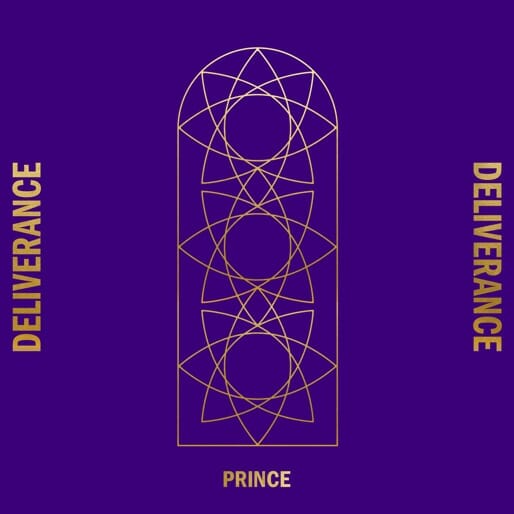 When discussing the modern masters of studio wizardry, rock 'n' roll artists aren't usually a part of the conversation. Yeah, vinyl's posterboy Jack White's pulled people back into a less compressed world and has done some pretty wacky things with the LP after the fact. But as the spoken-word narration goes on Prince's "The Gold Standard," there's more out there. "This is exciting. Different." For many, it's hard to accept—especially in a field that used to be dominated by George Martin and Brian Wilson, spoofed in hilarious excess in the movie Walk Hard by Dewey Cox's army of didgeridoos. But Prince's ART OFFICIAL AGE—his second of two LPs released this week, stay tuned for our Plectrum Electrum review—is a masterful battle cry: some of today's most beautiful, imaginative recordings come from people trying to get funky. Look at of Montreal's False Priest or Janelle Monae's The Electric Lady or Sufjan Stevens' The Age of Adz. All heaping plates of sonic offerings meant to carb-load listeners for marathon dance sessions. Now we have ART OFFICIAL AGE, which is Prince's funky response to the frigid musical landscape of the new millennium. Breakfast is served, indeed. Anyone want pancakes
It's a surprise, because—okay, how does Prince put out an album I'll love in the long-term at this stage in his career? It's all for reasons His Purpleness lays out in the lead-off track, "ART OFFICIAL CAGE." He transcends genre, age, artistic boundaries (art official cage, artificial cage… get it?). Sure, we learn early on that the very conceptual ART OFFICIAL AGE's main character has been frozen in time for 45 years. Our hero is some ageless wonder—baffled by the modern urge to document everything. "Does it even really matter if it ain't on a stage?/I don't think it really matters in this brand new age," he sings. But who didn't think that about Prince anyway? Especially if you've seen him live recently. It's why Prince can put an album out in 2014, fall back on some of his old, classic sounds, and not manage to just get by on sounding relevant. Never quite as fierce as when he first ripped into the opening of "When Doves Cry." But still, I dig.
Aside from "ART OFFICIAL CAGE," the previously released "BREAKFAST CAN WAIT" and "THE GOLD STANDARD" serve as my staples here, as well as the totally beautiful slow-burner "WAY BACK HOME" (reprised later in "Affirmation III"), which peels back Prince's mythical life of solitude. "I never wanted a typical life/scripted role, trophy wife," he sings. "All I ever wanted was to be left alone/see my beds made up at night/because in my dreams I roam." Words that should be taken to heart by musicians spending more time on Instagram than in the studio. It's a tribute to the escape of making art itself, Prince's modern-day take on Willy Wonka's "Pure Imagination." And for a guy who's married to his art, let's call ART OFFICIAL AGE a beautiful renewal of vows.