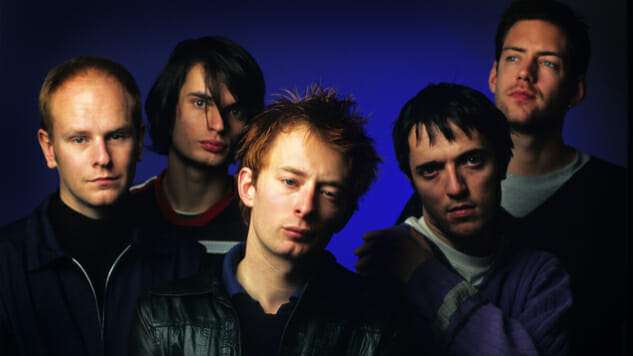 Radiohead have always had a complicated relationship with streaming services, to say the least, and the latest twist in that saga is the band bypassing said services entirely, uploading their entire discography to YouTube.
The band's YouTube library now includes all nine of their studio albums, from their 1993 debut Pablo Honey to 2016's A Moon Shaped Pool, the latter of which we recently ranked among the decade's best LPs. Their OK Computer reissue OKNOTOK, King of Limbs remix album TKOL RMX 1234567 and recently released rarity "Ill Wind," among other curiosities, are also in the mix.
As NME notes, "It is not clear whether Radiohead added the albums themselves or if it's the doing of XL Recordings, who acquired the band's catalogue back in 2016," though we have to imagine this is the band's doing, as opposed to XL going rogue. NME also points out that Billboard recently ruled that YouTube plays will factor into their album chart calculations going forward, so that's one reason why Radiohead (or whoever) may want to offer their music to a wider audience.
Thom Yorke and company were inducted into the Rock & Roll Hall of Fame last December. In response to their previous 2017 nomination, the band skipped the ceremony to tour South America instead. This has always been an idiosyncratic band, so catch us not batting an eye at them throwing their entire body of work up on YouTube without a lick of fanfare or advance notice.
Paste has reached out to a rep for Radiohead for further information—we'll update this post with any that we receive.
You can listen to the band's music via YouTube here and hear a The Bends-era Radiohead performance from the Paste archives below.