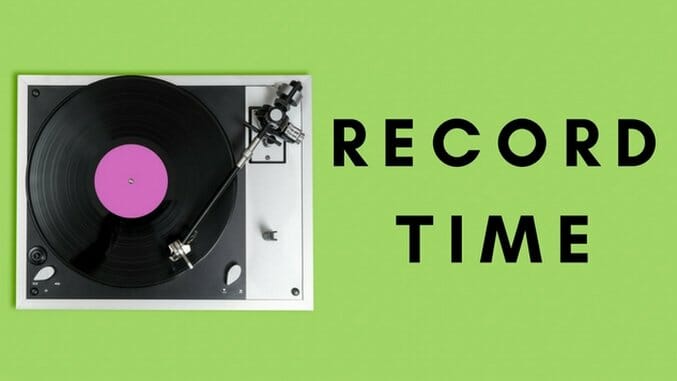 Record Time is Paste's monthly column that takes a glimpse into the wide array of new vinyl releases that are currently flooding record stores around the world. Rather than run down every fresh bit of wax in the marketplace, we'll home in on special editions, reissues and unusual titles that come across our desk with an interest in discussing both the music and how it is pressed and presented.
As Record Store Day's Black Friday is this week, we are offering up a special edition of the column that looks at some of the limited edition releases coming out this Friday, including reissues of a live recording by Jerry Garcia's bluegrass side project, Sheryl Crow's debut album and some choice singles from the Chess Records catalog.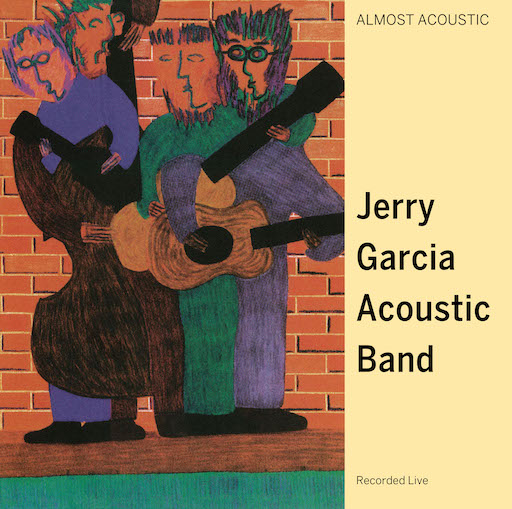 Jerry Garcia Acoustic Band – Almost Acoustic (Round)
As all good Deadheads know, Jerry Garcia didn't start off in the rock world, but as an acolyte of folk, country and bluegrass, playing in various acoustic combos around the Bay Area in his earliest days as a working musician. It's a style that he brought to the Dead and one that he returned to frequently in his solo career. In the late '80s, for example, he started the Jerry Garcia Acoustic Band with his old running mate Sandy Rothman, longtime collaborator John Kahn and New Riders of the Purple Sage member Sandy Rothman.
While they only lasted a couple of years, a number of their live performances were committed to tape. This collection, originally released on CD in 1988, was culled from shows that the group played in New York and Los Angeles, and, it went straight to DAT from the soundboard, it sounds as clear as being in the room as it happened. The warm rapport that these gents had with one another is evident throughout, as they run through a range of American traditional folk songs and blues gems. They round the whole thing off with a rendition of the Dead's "Ripple" that audibly sends the audience into a frenzy. This is Garcia at his most relaxed and charmed.
---
The Bangles/The Three O'Clock/The Dream Syndicate/The Rain Parade – 3×4 (Yep Roc)
This is the kind of high concept RSD release I can wholeheartedly support. The idea is simple: four bands born from the Paisley Underground scene of the late '70s and '80s – three of which have only recently reunited – take turns covering one another's songs, each group doing at least one tune by the other acts on the double LP set. The Bangles, for example, cover The Rain Parade's "Talking In My Sleep," The Three O'Clock's "Jet Fighter" and The Dream Syndicate's "That's What You Always Say."
It's not really a case of these groups putting their own spins on these songs, as their individual sounds was not too far afield from the rest of the Paisley pack. Instead, the whole affair feels imbued with the same communal spirit that helped create Rainy Day, the all-star, one-off project featuring many members of the above groups tackling favorite songs by Dylan, The Who and Velvet Underground. 3×4 also allows for some fun meta moments like The Dream Syndicate covering "Hero Takes A Fall," a song written about their leader Steve Wynn by The Bangles. All in good fun and, from the tone of the copious liner notes, something that the artists found invigorating and inspiring.
---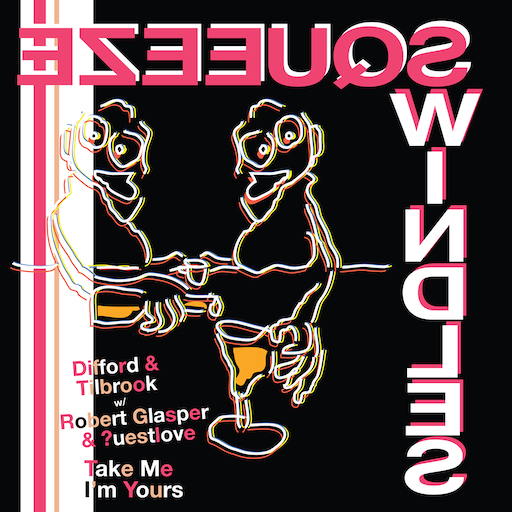 Difford & Tillbrook w/ Robert Glasper & ?uestlove – "Take Me I'm Yours" (Yep Roc)
Yep Roc's other Black Friday release this year is a small tribute to the 40th anniversary of "Take Me I'm Yours," the second single by UK pop group Squeeze. To honor this still-fantastic tune, the band's principle songwriters Chris Difford and Glenn Tilbrook recorded a new version of the song with jazz-soul keyboardist Robert Glasper and various members of The Roots. In their hands, the song is rendered in half-time, taking it from the skinny tie, new wave club into a darker, danker after hours spot where you can still smoke indoors and the DJ spins nothing but downtempo and dub. White hot.
---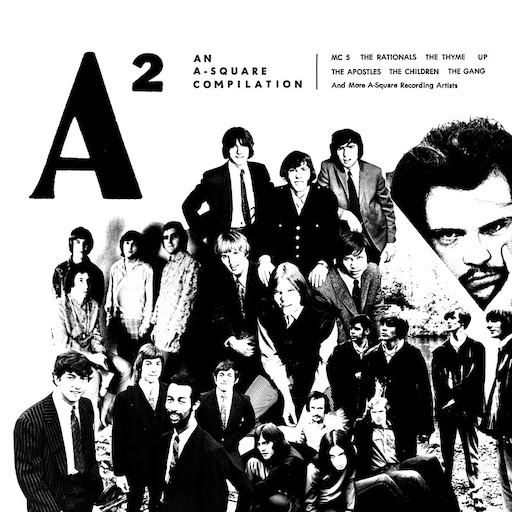 Various Artists – An A-Square Compilation (Ace/Third Man)
The history of rock music in the States still tends to stick to the big ticket artists and labels that achieved worldwide acclaim right out of the gate and, in some cases, are still filling stadiums across the globe. But as any true head will tell you, it doesn't take much digging to find the pocket of rare gems and rich veins of creativity that has been bubbling under the surface since the '60s. A-Square Records was one such imprint that, while it only survived for a scant few years, had a handle on a regional sound (in their case, the psych-fuzz rock coming from the Detroit metropolitan area) and issued some of the first singles by the best bands from that part of the world: The MC5, The Prime Movers and The Rationals. This new compilation from Third Man Records isn't a complete accounting of everything A-Square released during its short lifespan, but it's more than enough to open the third eye of listeners who have already absorbed the various Nuggets sets and their offshoots. Much of this material has already been compiled on a 2008 CD but the running order of this double LP set is far more thoughtful and the sound is a huge improvement on the flattened out digital transfer from that previous release.
---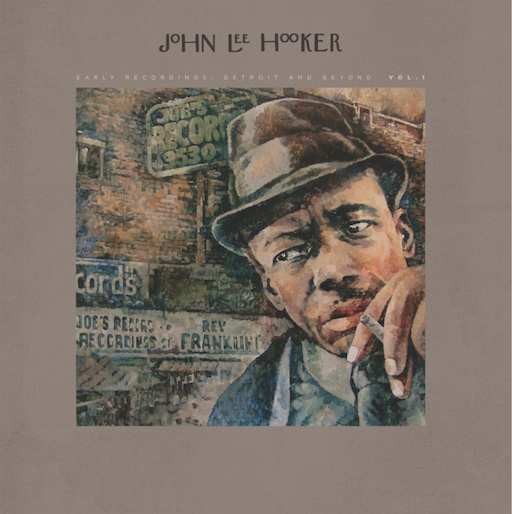 John Lee Hooker – Early Recordings: Detroit And Beyond Vol. 1 & 2 (Capitol/Third Man)
John Lee Hooker released a number of charting singles between 1948 and 1952 that turned this son of a sharecropper into a sensation in the blues world. But in and around the sessions that yielded such classics as "Boogie Chillen" and "Crawlin' King Snake" were dozens of other recordings that have been picked apart for compilations and anthologized often as they existed outside the usual realm of copyright law. Hence, the material on these two double LP sets have been available in various forms and formats for decades now, including a great triple CD set released during Capitol Records' vast archive mining in the '90s. The recording quality and lineups for these sessions change often from song-to-song on these collections but United Sound Systems, working with the original master recordings, did an impressive job equalizing and cleaning up everything to keep it on all on even sonic keel. Every last track here sounds shudderingly urgent, like they could shake the books off your shelves at the right volume.
---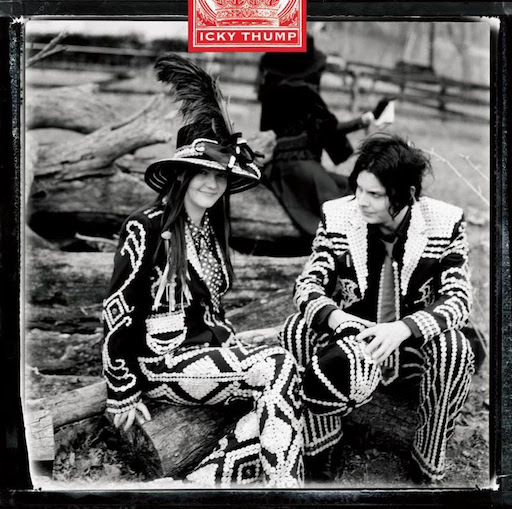 The White Stripes – Icky Thump (Third Man)
Jack White's label Third Man Records has already put the final album by the White Stripes back in circulation through their subscription-only Vault Series, packaging the 2007 release with a double-LP set of demos and tracks from the same sessions. This new edition is just the original LP, as it was originally released on vinyl, right down to the sticker placed in such a spot that it needs to be cut through to access the actual records. It's a cute little trick but will surely leave collectors kvelling over whether they can safely peel it off without it tearing or whether cutting into the album's resale value will be worth it. Whatever your feelings on the matter are, it's great to have the ultimate statement by Jack and Meg White brought back to the format that serves their high-wattage garage blues antics best.
---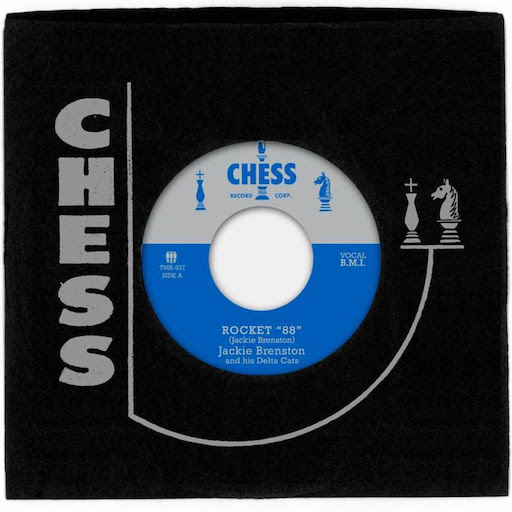 Chess Singles Reissues (Third Man)
As Third Man has been doing off-and-on with the archives from venerable labels like Sun Records and Motown-precursor TAMLA, the folks at Jack White's imprint have been dutifully re-creating singles released by blues label Chess Records. Until today, that's only been a handful of Muddy Waters 45s but for Black Friday, they are continuing their troll with a trio of new singles, including sides by blues legend Howlin' Wolf and early rock classics from Chuck Berry and Jackie Brenston and his Delta Cats. Great as it is to have these back on wax, what's not clear is where the source material for these releases came from. As it feels like these 45s are missing a bit of the deep low end of the original recordings and a small flattening, it feels like they came from needle drops of original singles or digital sources. Still, having these classics available at non-collector's prices for the first time in decades completely makes up for those minor grievances.
---
The Mothers Of Invention – We're Only In It For The Money (Zappa)
Another landmark album celebrating its 50th birthday this year is the fourth full-length from Frank Zappa's satirical rock band The Mothers of Invention. As the intended artwork for this LP, a goof on the famed Sgt. Pepper's cover, this record was intended as a rebuke to the psychedelic movement that was sweeping through the music world at the time, and the many bands looking to cash in on the craze. It's funny stuff but the barbs have lots of points on them, with sharp remarks about the rise of police brutality in response to anti-war protests and the hypocrisy eating away the core of the American family.
This fresh reissue of this Zappa classic brings back the original mono mix of the album, but then knocks it down a peg by pressing it to picture discs. Trust me, sports fans, these look great but they, by and large, sound pretty bad. The copy on our desk has a crackle and a light rumble that runs through both sides of the record. If you're a completist, hopefully you still have your 2016 reissue of this one (or an original copy) that you can spin instead. This one's just for decoration.
---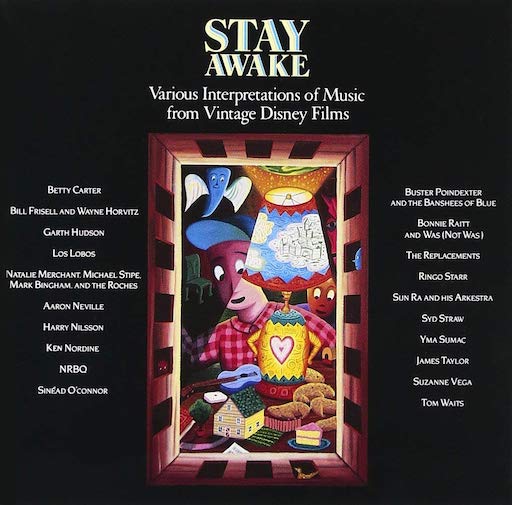 Various Artists – Stay Awake: Various Interpretations of Music from Vintage Disney Films (A&M)
Music supervisor, composer and producer Hal Willner has probably the best set of ears in the business, allowing him to connect disparate sounds and bring the right artists to projects of his own devising. His crowning achievements have been the tribute albums he has concieved and organized, including album length celebrations of Kurt Weill, Thelonious Monk and, with this collection, the music from Disney's classic era. Released originally in 1988, it's getting the double LP reissue treatment for Black Friday and should rank high on your shopping list. The song selection is wonderful as are the performers he conscripted to perform them. Some highlights include Sun Ra and his Arkestra loping through "Pink Elephants On Parade," Aaron Neville turning the theme song to The Mickey Mouse Club into some almost sultry, and an a cappella rendition of "Stay Awake" from Mary Poppins by Suzanne Vega that could leave you weeping. Even with the schmaltzy moments like James Taylor singing "Second Star To The Right" gets a little postmodern with the vocal harmonies of The Roches and a flickering guitar solo from John Scofield.
---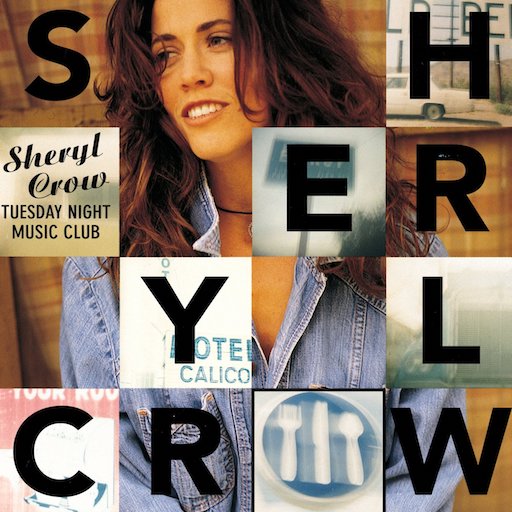 Sheryl Crow – Tuesday Night Music Club (A&M)
Though it's been 25 years since Sheryl Crow burst on to the commercial music world with her debut album Tuesday Night Music Club, it feels like its been three times as long. Crow has gone through so much since then, from various subtle and major shifts away from the AAA sound that she and her cohorts cultivated on this record to unfortunate duets with Kid Rock and Sting. Returning to this album after all that time feels like a warm homecoming, even if the robin's egg blue vinyl muddies the waters somewhat.
Here, Crow performs like it's her last shot at any traction in the cutthroat music industry, which it kind of was. She spiked her original debut album sessions and was floating through the L.A. scene before falling in with a bunch of other lost souls and music lifers that helped put these tunes together. There's a coat of slickness to it, but nothing compared with the radio-ready singles she would soon start churning out with authority. This album feels like Crow at her most unguarded and unconcerned about the future. All that matter was creating that next great hook and the perfect lyric to cut through the bullshit of the world.
---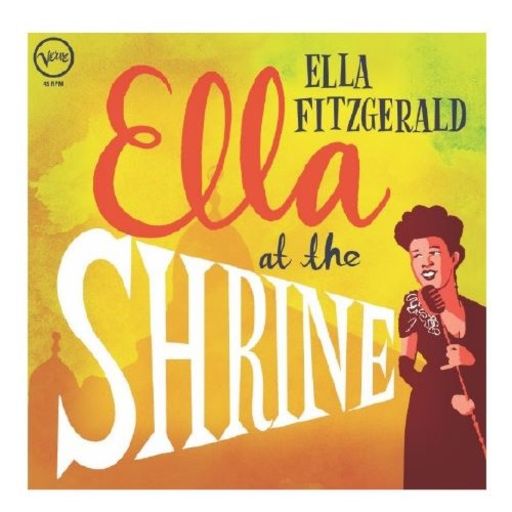 Ella Fitzgerald – Ella at the Shrine (Verve)
When Verve issued Ella At Zardi's last year, one of the big hooks for the release was that it was the first known live recording of jazz great Ella Fitzgerald. Much to the surprise of the folks at the label, there was another concert captured a week earlier by Verve found Norman Granz, a short set from L.A.'s Shrine Auditorium in January of 1956. The details are scant about who Ella was performing with at this set and why she jumped on stage there when she was already booked at Zardi's. Not that further background info is necessary once she gets singing "Lullaby of Birdland" and "Air Mail Special," applying her crystal clear tone to these future jazz standards. The whole set is over way too fast and she and her band perform with that itchy feeling like they have a flight to catch after the performance, even on the slower numbers. That somehow adds an urgency to the listening experience, which is a rare thing for a performer as careful and thoughtful as Fitzgerald.