Watch Rick Springfield Perform Live at Paste Studio
The Aussie rocker is a long way from "Jessie's Girl," with no signs of slowing down.
Photo courtesy of artist
Music
Video
Rick Springfield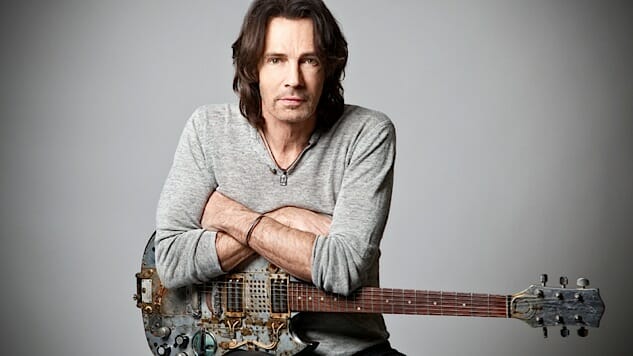 Don't sleep on Rick Springfield. It's been nearly four decades since he scored his biggest hit with the iconic 1981 radio staple "Jessie's Girl," but the the past few years have been a boon for the the Australian pop star, actor, writer and victim of unrequited love. In 2013, Dave Grohl featured Springfield in his rockumentary Sound City, where Springfield talked about recording in the titular Van Nuys studio and jammed with the head Foo. The following year, his first novel, Magnificent Vibration, hit shelves, followed quickly by a 2015 solo album Stripped Down and plum roles in HBO's True Detective and opposite Meryl Streep in Jonathan Demme's Ricki and the Flash. Another well-received LP, the clever and catchy Rocket Science, followed in 2016, and now Springfield is back with The Snake King, an electric blues exploration.
Never one to be pigeonholed, the coming year will find the 68-year-old performing with the Nashville Symphony and hawking his own line of Chuck Taylor hi-tops. The Snake King, his 21st solo release, is out Jan. 26.
Watch Rick Springfield preform LIVE at Paste Studio, recorded Monday, Jan. 8, 2017!