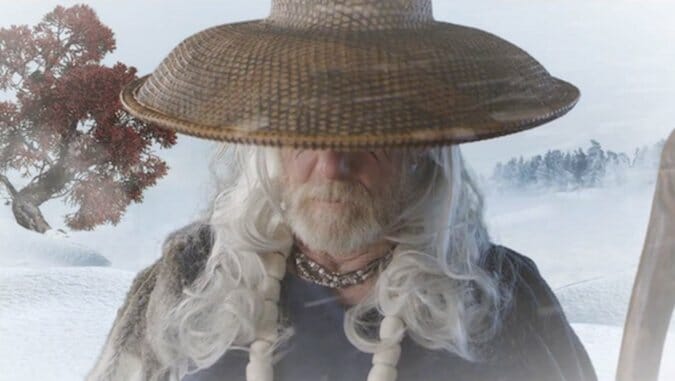 Massachusetts' Speedy Ortiz has shared the new video for "American Horror," which appears on the recently released Real Hair EP.
Directed by Peter Binswanger, the video channels B-movie horror with animated tentacles and devilish eyes. We travel into each musician's subconsciousness during the pop-fueled song, seeing what's haunting their thoughts. It's spooky, gooey and, at some points, pretty funny.
Check out their "American Horror" video above (via Pitchfork), and catch Speedy Ortiz on tour now.
Speedy Ortiz Tour:
August
2 – Philadelphia, Pa. @ Golden Tea House
7 – Gothenburg, Sweden @ Way Out West Festival
9 – Haldern, Germany @ Haldern Pop Festival
10 – Skipton, England @ Funkirk Estate
12 – Edinburgh, Scotland @ Electric Circus
13 – Newcastle, England @ The Cluny
14 – Brighton, England @ The Prince Albert
15 – London, England @ Excel Centre
16 – London, England @ Jabberwocky
17 – Crickhowell, Wales @ Green Man Festival
23 – Monterey, Calif. @ First City Festival
September
6 – New York, N.Y. @ Irving Plaza%
26 – Champaign, Ill. @ The Pygmalion Festival
27 – Cincinnati, Ohio @ Midpoint Festival
28 – Portland, Ore. @ Project Pabst
October
5 – Washington, D.C. @ Black Cat#
7 – Louisville, Ky. @ Zanzabar#
8 – Kansas City, Mo. @ Riot Room
9 – Denver, Colo. @ Hi-Dive#
10 – Albuquerque, N.M. @ Sister#
11 – Phoenix, Ariz. @ Yucca Tap Room#
12 – Los Angeles, Calif. @ The Echo#
16 – Portland, Ore. @ Mississippi Studios#
17 – Vancouver, British Columbia @ Electric Owl#
18 – Seattle, Wash. @ Barboza#
19 – Olympia, Wash. @ Capitol Theater#
23 – Fargo, N.D. @ The Aquarium#
24 – Minneapolis, Minn. @ 7th St Entry#
25 – Chicago, Ill. @ Empty Bottle#
26 – Detroit, Mich. @ PJ's Lager House#
27 – Toronto, Ontario @ Horseshoe Tavern#
28 – Montreal, Quebec @ Il Motore#
29 – Burlington, Vt. @ The Monkey House#
30 – Allston, Mass. @ The Great Scott#
31 – Hamden, Conn. @ The Space#
November
1 – Brooklyn, N.Y. @ Glasslands#
2 – New York, N.Y. @ Mercury Lounge#
4 – Philadelphia, Pa. @ Johnny Brenda's#
5 – Baltimore, Md. @ Ottobar#
6 – Richmond, Va. @ Strange Matter#
%-with Fucked Up
#-with Ex Hex