Strange Ranger Share "Message to You" from Forthcoming Album Remembering the Rockets
Photo by Melissa Brain
Music
News
Strange Ranger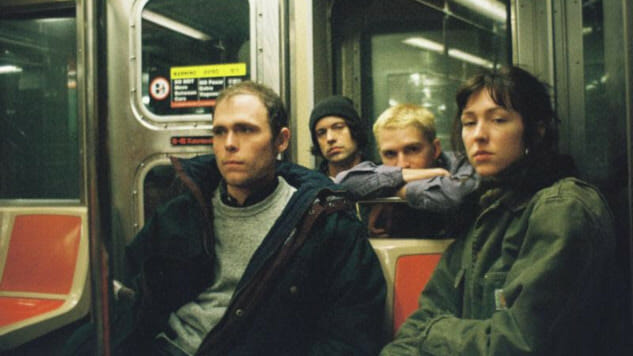 Philadelphia quartet Strange Ranger are prepping for the arrival of their new album, Remembering The Rockets, due out later this month. We've already heard "Living Free" and "Leona," and today the band share another sludgy cut.
Trip-hop drums and lumbering keys set the stage for "Message To You," which features keyboardist Fiona Woodman on vocals. Her lyrics are impressionistic and apocalyptic, conflating existential dread with climate crisis and crooning lines like "The world is ending, slow enough to brush my teeth each night / Wading through the smoke to find some light, quiet in the snow," with syrupy melancholy.
Like Woodman's lyrics, the track is fragile; swirling synths into the mix and steadily dialing up processed guitars, "Message To You" builds to an understated finale that sounds like a Massive Attack deep cut merged with one of Yves Tumor's abrasive bangers.
Listen to "Message To You" below. Remembering The Rockets is out July 26 via Tiny Engines. You can find all the album's details here.