Sylvan Esso Share Charming Cover of Mister Rogers Song "There Are Many Ways to Say I Love You"
Photo by Shervin Lainez
Music
News
Sylvan Esso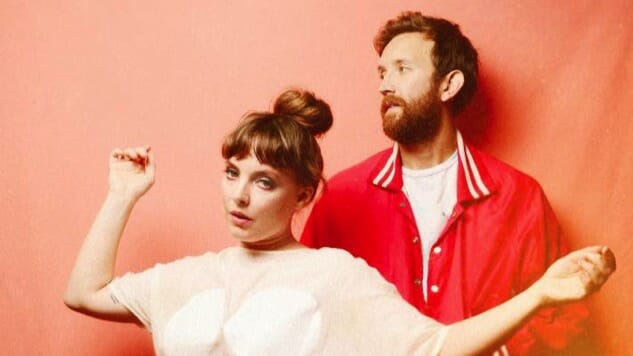 There's a lot of bad happening in the world, but here's something to detract from those harsh realities, if only for a couple of minutes: Sylvan Esso have shared a cover of "There Are Many Ways to Say I Love You," a song written by Fred Rogers for the PBS children's series Mister Rogers' Neighborhood. The duo somehow made the endearing little ditty twice as sweet, not with the synth and dance beats that they're known for, but with an acoustic guitar and Amelia Meath's delicate vocals.
The cover is a contribution to a musical puppet tribute called Make Believe Neighborhood, which commemorates the 50th anniversary of the series. It "honors the life and legacy of Fred Rogers and celebrates the ordinary people who do extra-ordinary work to make our own neighborhood a brighter, healthier, friendlier place."
Listen to Sylvan Esso's cover of "There Are Many Ways to Say I Love You" below, and see the original clip of the song from Mister Rogers' Neighborhood underneath. The duo just announced an extensive 2018 tour and expanded it to cover more dates. See their itinerary here and here.