Taylor Swift is Heading to Court This August
Photos by Bryan Steffy/Getty, Jason Merritt/Getty
Music
News
Taylor Swift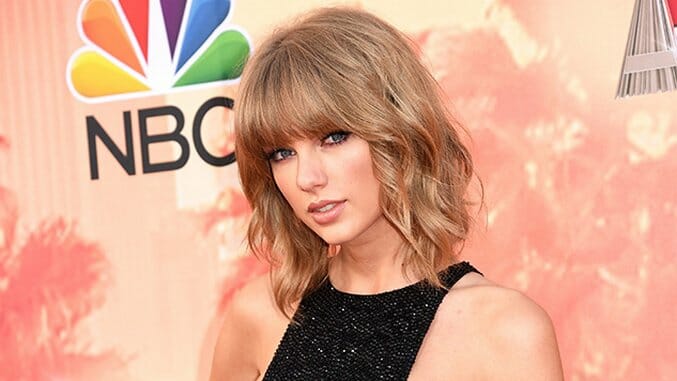 Taylor Swift will spend her August in Colorado.
The "Bad Blood" singer accused former KYGO radio host David Mueller of groping her at a backstage meet-and-greet in 2013. She testified at a deposition saying, "It was completely intentional, and I have never been so sure of anything in my life." A photo was later leaked online that Swift's team called "the smoking gun," confirming the singer's allegations.
Muller denies the assault claim and contends Swift and her team got him fired for no reason, filing a slander claim. Apparently Mueller didn't realize Swift has a history of winning in court, nor did he understand the statute of limitations on slander claims. The judge ruled the one-year statute had long ran out by the time Mueller filed it in 2016.
Yet Swift isn't done with the case, per THR. The Colorado federal judge partially rejected Swift's countersuit, and now both accounts must be heard by a jury at a nine-day trial beginning Aug. 7 to determine whether Swift and her team intentionally got Mueller fired from the radio station.
Swift has said any money received from the suit would be donated to charities for victims of sexual assault. Swift has put her money where her mouth is in the past, donating to Kesha's $250,000 sexual assault case against Sony's Dr. Luke.