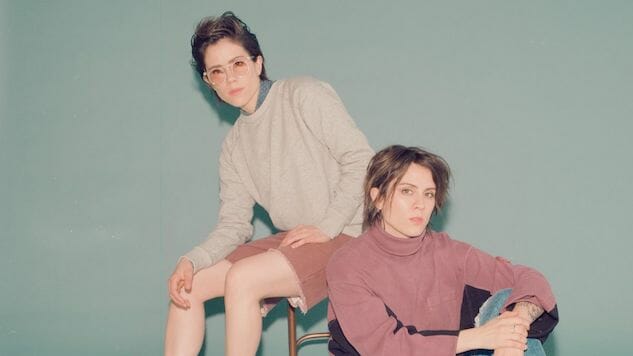 Fresh off announcing the release of a new joint memoir titled High School, Canadian indie-pop power duo Tegan and Sara have revealed their ninth album will hit shelves Sept. 27.
Somewhat of a sonic counterpart to their memoir, Hey, I'm Just Like You is made up of new recordings and remasters of the duo's first songs, written over 20 years ago.
"While working on our memoir, we discovered lost cassette tapes that had been unheard for over 20 years," Tegan Quin says in a statement. "They contained dozens of our first songs, written between the ages of 15 and 17 … we immediately recognized the songs as an essential part of our high school story."
Though minor tweaks were made to some of the tracks' lyrics and structures, the rerecorded early demos featured on the album are largely untouched and capture the tumults of young adulthood—first loves, first losses and clandestine friendships.
The follow-up to 2016's Love You to Death, the band's ninth studio album is described as a return to their rock and punk roots, and marks the first Tegan and Sara record created with a team of all women.
The combined album-and-memoir pairing will tell the origin story of the band for the first time, exploring their experiences of growing up, and coming to terms with identity and sexuality. You can revisit the memoir's details here.
Hey, I'm Just Like You will arrive on Sept. 27 via Sire and you can pre-save the album here. The band will embark on a tour in support of the forthcoming album and memoir, with dates and further details to be announced soon.
Check out the album trailer (featuring early footage of the band, one of the original demos and its revamped 2019 version), accompanying artwork and the band's announcement below.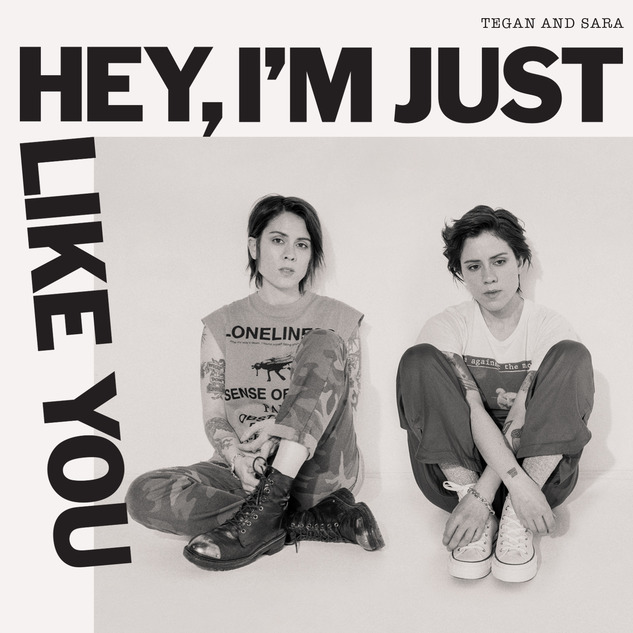 Hey, I'm Just Like You, our new record out Sept 27. New music, tour dates, videos, get the full story at https://t.co/NOJ0nuGYB8pic.twitter.com/nlHZ9qlL1h

— Tegan and Sara (@teganandsara) July 9, 2019