Sail Away With Tennis' 2010 Daytrotter Session, Featuring "Cape Dory" and More
Photo by Rich Fury/Getty
Music
Features
Tennis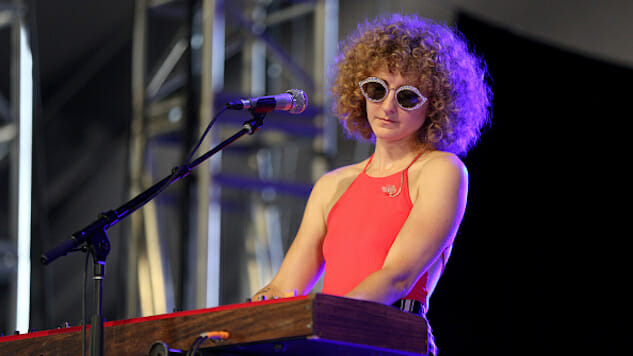 Indie pop team Tennis have been a band for going on 10 years, but Alaina Moore's and Patrick Riley's story began much earlier. The two artists met while in college in Colorado, got married, graduated and bought a sailboat, at which time they took a seven-month sailing sabbatical along the Eastern Seaboard.
Shortly after returning, they released their first single, "South Carolina," followed shortly after by their first LP Cape Dory, which Fat Possum released in 2011. Before the album even arrived, the couple played a groovy Daytrotter session on this day (Sept. 24) in 2010.
Last year, the duo toured behind their 2017 EP We Can Die Happy, which contains songs that didn't quite make the cut for their tremendous LP Yours Conditionally, released on their own label Mutually Detrimental that same year. In their decade of band-hood, they've set sail multiple times and released four full-length albums. Their next scheduled tour date is Nov. 23 at Over Under Festival in Atlanta.
Listen to Tennis' Daytrotter session below, which features the aforementioned "South Carolina" and the "Cape Dory" title track.