The Curmudgeon: Two Ways to Write about Music
Charley Crockett courtesy of the artist
Music
Features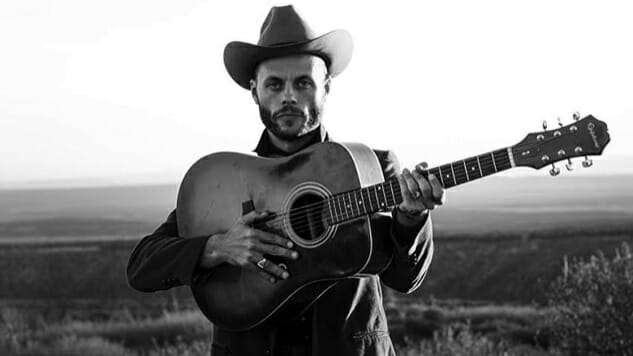 Elvis Presley was one of the greatest singers of the 20th century, but that wasn't the only factor in his fame. His slicked-back hair and wiggling pelvis also played a role. The same with the Beatles—they were terrific singers and songwriters, but their mop-top haircuts and irreverent press conferences boosted their success. The same is true of Prince and his ambiguous race/sexuality, of Michael Jackson and his single-gloved moonwalk, and of Beyoncé and her eroticized costumes.
Every musician who ever became famous owes some of that success to the music and some to non-musical factors. In cases such as Garth Brooks, Madonna and MC Hammer, one can argue that the non-musical outweighed the musical. This dynamic presents a problem for those of us who write about music: Do we try to explain the fame by describing the musical and non-musical elements on equal footing? Or do we try to explain the music by disentangling it from all other considerations? Are we cultural anthropologists or music critics?
In a society that fetishizes celebrity and squirms uncomfortably around art, the pressure from publishers, editors and readers is all toward the first approach. So a majority of the writing about music takes that route. These writers don't ignore the music, but they tend to talk about it in terms of how it created fame in the past and/or how it might create fame in the future. If a musician achieves success without much musical substance, that's something to be celebrated, not criticized.
There's a role for that kind of writing, but it shouldn't overwhelm music-centric writing.
In a culture where the celebrity industry works on behalf of the talented and the talentless alike (and randomly ignores the talented and talentless as well), we need voices who stand outside the machinery and distinguish between the two. We need voices who will say that the haircuts and outfits, the manufactured personas and controversies, are trends of the moment that will go out of fashion. When the ephemera has evaporated, what's left? Is there something about the writing, the playing, the singing and/or the arranging that will still strike an emotional chord, no matter what the decade or the circumstances?
The best role model for that approach comes not from film or literary criticism, as you might expect, but from baseball writing, which has produced one of the greatest journalism revolutions in my lifetime. A movement launched by Bill James and personified by Billy Beane in Moneyball declared that our perceptions of baseball players were distorted by misleading statistics and overlooked factors.
Popular statistics such as batting average, RBIs and E.R.A. ignored the influence of different ballparks, walks, extra-base hits, team defense, team offense, fluctuations in luck. Only by correcting for those factors could you get a real sense of what an individual player was contributing to winning baseball games. This approach was ever so slowly adopted by people running teams, but it started with writers (James, for one, is a much better writer than he's given credit for.)
Why can't we do the same thing in music? Why can't we separate out the musical qualities from the non-musical qualities in a musician's career and get a sense of whether the music is going to endure as fashions change? Why can't we identify the strongest and weakest parts of an artist's toolkit? It will be harder than in baseball, because statistics can't really help the analysis. But if we can pare away all the distractions and focus on the sonic event itself—on the words, melody, harmony, rhythm, performance—we can get a sense of how strong an emotional connection is being forged—and how that's being accomplished.
It doesn't matter what the genre or the era of the music is, if that connection is strong, the quality will be apparent, whether you're talking about Thelonious Monk in 1956, Bobbie Gentry in 1969 or Kendrick Lamar in 2017. If that's your standard, any year in music will look very different from conventional wisdom.
Look at Rolling Stone's list of the year's best albums, and what do you find? The latest best-seller from Drake, the MC Hammer of his generation; the weakest albums of Kasey Musgraves' and John Prine's careers; and Bradley Cooper singing bad imitations of David Crosby songs. The Cardi B, Kurt Vile and Soccer Mommy albums are good records but hardly the best of the year once you subtract the hype.
When people in 2038 look back on 2018's music, what are they likely to remember? I'd argue that it will be the landmark fusion of Dylanesque songwriting and Coltranesque saxophone playing on Charles Lloyd & the Marvels + Lucinda Williams's Vanished Gardens. It's a convergence that many projects have attempted, but this is the first time it was an unqualified success. If it leads to other such collaborations, as it should, folks will recall that it all started with this album in 2018.
They'll remember it as the year the jazz composer Henry Threadgill released two of the best recordings of his long career: Double Up, Plays Double Up Plus and Dirt … and More Dirt. They'll remember that Bettye LaVette emerged as the most original interpreter of Bob Dylan songs since the Byrds, the Band and Richie Havens. They'll remember that Alejandro Escovedo made his best album in 10 years. They'll remember that the Decemberists' Colin Meloy, probably the best rock songwriter of his generation, made another neglected gem of an album. They'll wonder why songwriters as gifted as Kevin Gordon and Paul Kelly were so overlooked at the time.
You want new faces? How about Ashley McBryde, the short, stocky, tattooed country singer whose debut was full of country-rock classics? Or how about Charley Crockett, the Gulf Coast journeyman who found the seam between R&B and country to slip through songs with sharp hooks and real feeling? Or how about Ella Mai, the British singer who reminded us that R&B could once combine vulnerability and dignity? Or how about Becky Warren, whose songs based on interviews with Nashville's homeless transcended their source to become songs anyone would find familiar?
None of these artists resemble magazine models and none of them were master manipulators of social media. But when those magazine pages have curled with age, and those social-media posts have all been deleted to make way for new ones, unique looks and viral videos won't matter as much as the music that gets left behind. When that happens, the past year in music will look very differently than it does today.
I listened to more than 600 albums and 200 live-music sets in 2018; these were my favorites:
THE 100 BEST ALBUMS OF 2018:
Charles Lloyd & the Marvels + Lucinda Williams: Vanished Gardens (Blue Note)
Henry Threadgill: Double Up, Plays Double Up Plus (Pi)
Kevin Gordon: Tilt & Shine (Crowville)
Bettye LaVette: Things Have Changed (Verve)
Alejandro Escovedo & Don Antonio: The Crossing (Yep Roc)
The Decemberists: I'll Be Your Girl (Capitol)
Rosanne Cash: She Remembers Everything (Blue Note)
Steve Coleman: Live at the Village Vanguard, Vol. 1 (Pi)
Ashley McBryde: Girl Going Nowhere (Atlantic)
Meshell Ndegeocello: Ventriloquism (Naive)
Pistol Annies: Interstate Gospel (RCA/ShopKeeper)
Wayne Shorter: Emanon (Blue Note)
Courtney Marie Andrews: May Your Kindness Remain (Mama Bird)
Todd Marcus: On These Streets (A Baltimore Story) (Stricker Street)
Robbie Fulks & Linda Gail Lewis: Wild! Wild! Wild! (Bloodshot)
Paul McCartney: Egypt Station (Capitol)
Jason Moran & Bandwagon: Looks of a Lot (Yes)
Charley Crockett: Lonesome as a Shadow (Thirty Tigers)
Lonnie Holley: Mith (Jagjaguway)
Bill Frisell: Music Is (Okeh)
Blood Orange: Negro Swan (Domino)
Paul Kelly: Nature (Cooking Vinyl/Gawd Aggie)
Old Crow Medicine Show: Volunteers (Columbia)
Ella Mai: Ella Mai (10 Summers/Interscope)
Lucero: Among the Ghosts (Liberty & Lament/Thirty Tigers)
Brad Mehldau Trio: Seymour Reads the Constitution! (Nonesuch)
Gretchen Peters: Dancing with the Beast (Scarlet Letter)
Orrin Evans and the Captain Black Big Band: Presence (Smoke Sessions)
Elvis Costello & the Imposters: Look Now (Concord)
Becky Warren: Undesirable (Undesirable)
SFJazz Collective: Live: SFJazz Center 2017 (SFJazz)
Kat Edmonson: Old Fashioned Girl (Spinnerette)
The Bottle Rockets: Bit Logic (Bloodshot)
Michael Leonhart Orchestra: The Painted Lady Suite (Sunnyside)
Allison Miller Carmen Staaf: Science Fair (Sunnyside)
Eric Church: Desperate Man (EMI)
Dave Alvin & Jimmie Dale Gilmore: Downey to Lubbock (Yep Roc)
Joe Lovano & Dave Douglas Soundprints: Scandal (Greenleaf)
David Davis: Didn't He Ramble: The Songs of Charlie Poole (Rounder)
Willie Nelson: The Last Man Standing (Legacy)
Brian Fallon: Sleepwalkers (Island)
Matthew Shipp Quartet: Sonic Fiction (ESP)
Jonathan Finlayson: 3 Times Round (Pi)
Laura Veirs: The Lookout (Raven Marching Band)
Laurie Anderson & the Kronos Quartet: Landfall (Nonesuch)
Shemekia Copeland: America's Child (Alligator)
Jason Palmer: Rhyme and Reason (Giant Steps)
Magos Herrera & Brooklyn Rider: Dreamers (Sony)
Cedric Burnside: Benton County Relic (Single Lock)
Fantastic Negrito: Please Don't Be Dead (Cooking Vinyl)
Mitski: Be the Cowboy (Dead Oceans)
Del McCoury: Del McCoury Still Sings Bluegrass (McCoury)
Anat Cohen/Fred Hersch: Live in Healdsburg (Anzic)
The Wood Brothers: One Drop of Truth (Honey Jar)
Danny Paisley & Southern Grass: That's Why I'm Lonesome (Patuxent)
Kenny Barron Quintet: Concentric Circles (Blue Note)
Kacey Musgraves: Golden Hour (MCA Nashville)
Miguel Zenon featuring the Spektral Quartet: Y Soy la Tradicion (Miel)
Charles Bradley: Black Velvet (Dunham)
Leila Josefowicz & the St. Louis Symphony: John Adams Violin Concerto (Nonesuch)
Hamid Drake, Ralph M. Jones, Adam Rudolph: Karuna (Meta)
Cyrus Chestnut: Kaleidoscope (HighNote)
Steve Reich: Pulse/Concert (Nonesuch)
Lori McKenna: The Tree of Forgiveness (CN/Thirty Tigers)
Chris Smither: Call Me Lucky (Signature Sounds)
Paul Simon: In the Blue Light (Legacy)
Dolly Parton: Dumplin' Soundtrack (Dolly/RCA)
Ashley Monroe: Sparrow (Warner Bros.)
Terence Blanchard & the E Collective: Live (Blue Note)
Thumbscrew: Theirs (Cuneiform)
Dierks Bentley: The Mountain (Capitol)
Cha Wa: Spyboy (UPT)
Various artists: King of the Road: A Tribute to Roger Miller (BMG)
Owen Broder the American Roots Project: Heritage (Broder)
Brothers Osborne: Port St. Joe (EMI Nashville)
Neko Case: Hell-On (Anti-)
Gabriel Kahane: Book of Travelers (Nonesuch)
Ray Bonneville: At King Electric (Stonefly)
The Travelin' McCourys: The Travelin' McCourys (McCoury)
Milk Carton Kids: All the Things That I Did and All the Things That I Didn't (Anti-)
JD Allen: Lovestone (Savant)
J.P. Harris: Sometimes Dogs Bark at Nothing (Free Dirt)
The Weeknd: My Dear Melancholy (XO/Republic)
Otis Taylor Fantasizing About Being Black (Trance Blues)
Lynne Arriale: Give Us These Days (Challenge)
Nellie McKay: Sister Orchid (Palmetto)
DeVotchka: The Night Falls Forever (Concord)
The Internet: Hive Mind (Columbia)
War and Treaty: Healing Tide (Strong World)
1975: A Brief Inquiry into Online Relationships (Direct Hit/Interscope)
Walter Salas-Humara: Walterio (Rhyme & Reason)
The Claudettes: Dance Scandal at the Gymnasium (Yellow Dog)
Kingsley Flood: Neighbors and Strangers (Kingsley Flood)
Sam Lewis: Loversity (Loversity)
Snail Mail: Lush (Matador)
Low Cut Connie: Dirty Pictures (Contender)
James Newton: The Manual of Light (Orenda)
Dillon Carmichael: Hell on an Angel (Riser House)
Black Art Jazz Collective: Armor of Pride (HighNote)
Balsam Ridge: Mountain Overture (Mountain Home)
THE 12 BEST TEN HISTORICAL ALBUMS OF 2018:
Miles Davis & John Coltrane: The Final Tour: The Bootleg Series Vol. 6 (Columbia/Legacy)
The Beatles: The Beatles (White Album) Super Deluxe Edition (Capitol)
John Coltrane: Both Directions at Once (Impulse)
Bobbie Gentry: The Girl from Chickasaw County (Capitol)
The Kinks: Village Green Preservation Society (BMG)
Neil Young: Roxy: Tonight's the Night (Reprise)
The Louvin Brothers: Love and Wealth: The Lost Recordings (Modern Harmonic)
Bob Dylan: More Blood, More Tracks (Columbia/Legacy)
Eric Dolphy: Musical Prophet: The Expanded 1963 New York Studio Sessions (Resonance)
Woody Shaw: Tokyo '81 (Elemental)
Maggie Roche: Where Do I Come From: Selected Songs (Storysound)
Uncle Walt's Band: Uncle Walt's Band (Omnivore)
THE 20 BEST LIVE CONCERTS OF 2018:
Old Crow Medicine Show at the Ryman Auditorium (Nashville, TN, September 14)
Charles Lloyd & the Marvels + Lucinda Williams at the Library of Congress's Coolidge Auditorium (Washington, DC, December 12)
The Decemberists at the Mann Center (Philadelphia, PA, June 7)
Margo Price at the Newport Folk Festival (Newport, RI, July 27)
Bettye LaVette at the Big Noise Festival (Wilmington, DE, June 9)
James McMurtry at the Creative Alliance (Baltimore, MD, October 31)
David Murray Class Struggle Band with Ntozake Shange at An Die Musik Live (April 14)
Jason Isbell & the 400 Unit at the Lyric Theatre (Baltimore, MD, February 6)
Jamey Johnson at the Ascend Amphitheatre (Nashville, TN, September 16)
The Dawg Trio at Delfest (Cumberland, MD, May 25)
Rudresh Mahanthappa & the Indo-Pak Coalition at the Newport Jazz Festival (Newport, RI, August 3)
Dave Alvin & Jimmie Dale Gilmore at Rams Head on Stage (Annapolis, MD, June 13)
Kat Edmondson at the Queen (Wilmington, DE, May 10)
The Kruger Brothers at Delfest (Cumberland, MD, May 25)
Richard Thompson at Delfest (Cumberland, MD, May 26)
Courtney Marie Andrews at the Newport Folk Festival (Newport, RI, July 27)
The Kevin Gordon Band at Americanafest (Nashville, TN, September 15)
Jazzmeia Horn at the Newport Jazz Festival (Newport, RI, August 5)
William Parker & Hamid Drake at Towson University (Towson, MD, November 28)
John Moreland & John Calvin Abney at the Creative Alliance (Baltimore, MD, July 16)