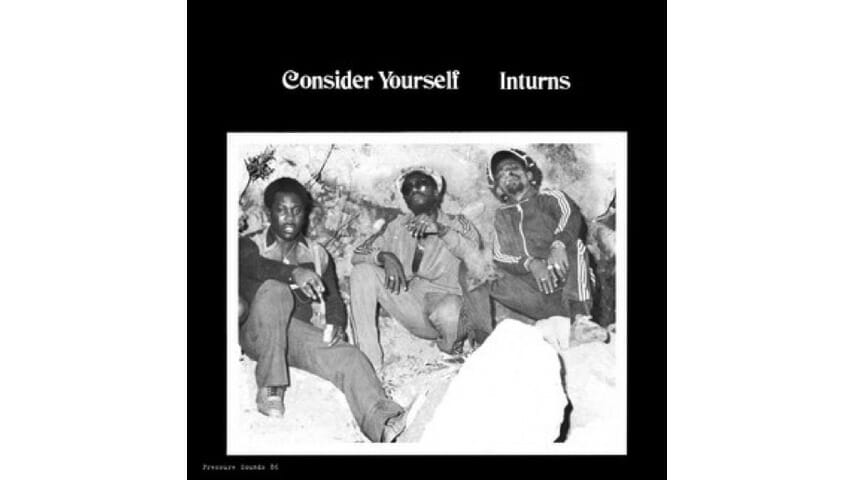 The third release of the Inturns' 1978 Consider Yourself likely will be the biggest. But it still seems that Wesley Tinglin, a Trenchtown singer who led the vocal trio and lived in France for a time, hasn't been accorded proper deference.
Originally formed as the Viceroys amid the R&B tinged rocksteady era of the 1960s, Tinglin envisioned the group to be an outlet for his compositions. And it worked, to a certain extent, as his troupe issued dozens of sides over the next several years through every venerable studio in Jamaica. Without a proper record deal and at a time when musical tastes were beginning to shift, the trio, which evolved to include Tinglin, Neville Ingram and Norris Reid, hooked up with producer Phil Pratt at Channel One Studios during 1976 to begin recording Consider Yourself. While a majority of the album was new work, a few of the songs, including "Jah Ho," were updates of Viceroys singles. As for the name change, it simply appears to be a way for Tinglin, who was working as a jeweler at the time, to establish himself in a different sub-genre of Jamaican music.
Reflecting the rootsier time that the Inturns recorded Consider Yourself, "Get to Know" is all slowed down and behind the beat. Lyrically, Tinglin explores the power of knowledge in relation to an oppressed people; a particularly relevant topic given the political tumult in Jamaica at the time. But along with all that deep thinking, the Inturns just revel in sterling three-part harmonies. "Knowledge is a profession," Tinglin proclaims before his tunes shift back to proclamations of faith.
Consider Yourself doesn't present any startling music revelations. The group's maybe just an overlooked contemporary of the Gladiators. But the first 2015 Pressure Sounds release does reinvigorate a legacy that's been both obscured and mistreated by a corrupted Jamaican recording industry over the years.