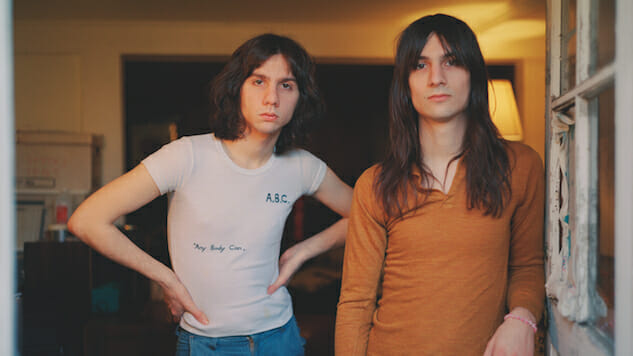 If you like rock operas, you'll be in for a treat with The Lemon Twigs new album Go To School. The concept album doubles as a musical about a monkey named Shane who, you guessed it, goes to school. The album won't be released until later this month, but we've already received two the first two singles, "If You Give Enough " and "Small Victories. "
To hold you over while you wait for the album, they've shared a third single titled "The Fire." The song finds our protagonist in school, where "everyone was pushing him" and "you could really feel his pain." Naturally, Shane burns down the school in response; hence, the titular fire. Now, we know high school is hard, but we're thinking maybe this isn't the best way to deal with it. The song itself is very glam-rock meets The Who, and the theatricality of the D'Addrio brothers is always entertaining.
Go To School is the follow up to 2015's Do Hollywood and is out Aug. 24 via 4AD. The Lemon Twigs are currently on tour and will be joining the Arctic Monkeys come fall — you can revisit those tour dates here. Listen to "The Fire" below.