Pretenders Announce New Album Relentless, Share New Song
Lead single "Let The Sun Come In" is a chip off the old block; album out September 1 via Rhino
Photo by Ki Price
Music
News
The Pretenders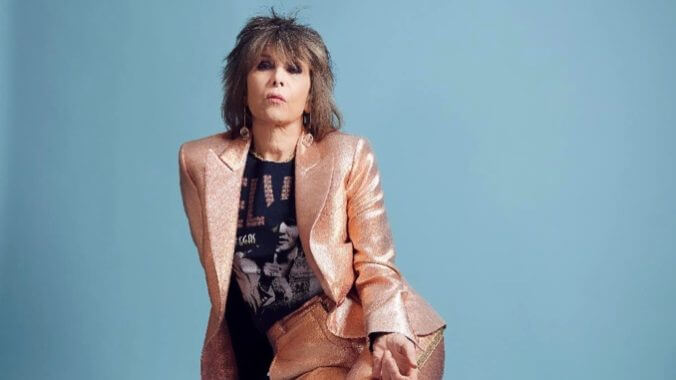 The Pretenders have just announced their new album Relentless, which arrives September 1st on Rhino Records. The legendary rock act's follow-up to 2020's Hate For Sale, the new LP once again sees iconic frontwoman/bandleader Chrissie Hynde teaming up with guitarist James Walbourne, along with "The Pretenders Collective," a group of backing players that includes bassist Dave Page, drummer Kris Sonne, keyboardist/guitarist Carwyn Ellis and double-bassist Chris Hill, with a guest string arrangement from Radiohead's Jonny Greenwood on a track titled "I Think About You Daily."
Produced by David Wrench (David Byrne, Courtney Barnett), Relentless marks the band's return to the Warner Music Group after two decades.
Leadoff single, "Let The Sun Come In," is a chip off the old block, epitomizing all the qualities that have made The Pretenders' music so appealing over the years: with its sparkling guitars, seemingly effortless hook, and unmistakable swagger, the song is at once suave and edgy. As the band's only mainstay, Hynde has proven herself to be more than just a rock and roll survivor, but one of the few musical figures from the punk/new wave era whose artistry we can truly say has aged like fine wine.
In one of the song's verses, Hynde sings: They even say that we must die / I don't believe that that's a lie. / To live forever, that's the plan / the longest-living mortal man / with a soul that can't be perished / with a song that's always cherished. Sounds about right!
Relentless Artwork: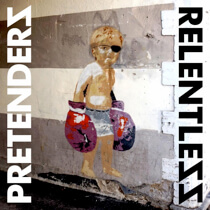 Relentless Tracklist:
Losing My Sense Of Taste
A Love
Domestic Silence
The Copa
Promise Of Love
Merry Widow
Let The Sun Come In
Look Away
Your House Is On Fire
Just Let It Go
Vainglorious
I Think About You Daily