52 Years Ago Today, The Rolling Stones Took the World by Storm With Hit Single "Paint It Black"
Listen to a recording of the legendary track from 1989 below.
Photo: Getty Images/Terry Disney
Music
Features
The Rolling Stones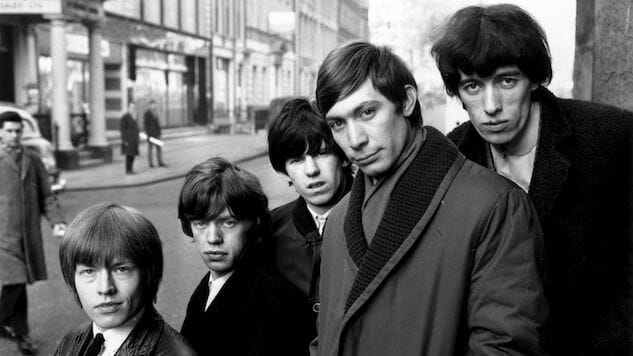 There are few riffs that haunt as intensely as the one that opens "Paint It Black." It drags you into darkness, Keith Richards' guitar leading with its mystic edge. This track soon spirals further into otherworldliness— a sitar, brought into the mix by Brian Jones, drones beneath as the famed riff repeats. It is brooding psychedelia at its height— a sound like nothing else at the time of the single's release in 1966.
But the classic song wasn't actually inspired by dark mystery. Mick Jagger reportedly approached the song from a place of whimsy, with Richards confirming in 1971 that they originally cut it as "a comedy track." Humor fell through as soon as Jagger's elegiac lyrics came to the fore. Sung over the diabolic tempo of Wyman's organ bassline and Watt's drums, Jagger delivered his most infernal vocals yet.
"Paint It Black" immediately rocketed up the charts upon its release. Today marks the first day of its reign on the US singles charts, where it would lead at No. 1 for two weeks straight. Listen below to an original take of this track, recorded in concert in Montreal, Qué. in 1989.